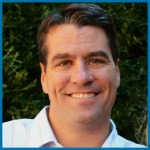 Mind over matter … or at least on equal footing. That's the CCP approach and why we are thrilled to now have Dr. Brian Daly on staff at Center City Pediatrics. Dr. Daly is a home-grown Philadelphian who returned to Center City with his wife after a near decade-long stint in Boston and Chicago. Clearly, he must have his head on straight, and he is devoted to helping you and your child get there, as well.
Top Ten Reasons to Make an Appointment
Currently, Dr. Daly is a professor of psychology at the Drexel University School of Medicine. Prior to this position, for which he was recruited, he served as director of the Clinical Psychology Internship Program at Temple University where he has also been an Assistant Professor in Public Health for 4 years. His specific clinical interests include children with chronic illness, attention deficit/hyperactivity disorder (ADHD), psychoeducational assessment, school-based mental health services, sleep loss in adolescents, prevention and resiliency, and evidence-based psychosocial interventions in youth.
Dr. Daly will be working with us two days a week, by appointment, to offer our patients and the Center City community psychotherapy services and psychoeducational testing. Appointments and introductory meetings can be scheduled with him like all other appointments at CCP. He is also happy to provide references upon request.