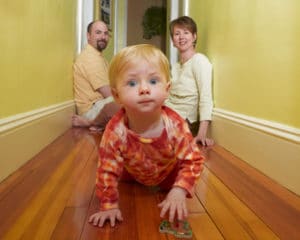 Fed, bathed, clothed, now what do we do? Discover how to have fun together with age-appropriate, child-centered play activities that promote your toddler's development, social, emotional and educational skills…All while maintaining your sanity.
This workshop is facilitated by Dr. Barbara Klock.
Dr. Barbara Klock, MD, FAAP is a board-certified pediatrician passionate about children, parents and their journey together. Her life has always revolved around children. From clowning at children's birthday parties as a student at Swarthmore College, to teaching kindergarten and eighth grade in the same day at a public school and, finally, to attending medical school with the focused goal of becoming a pediatrician, children have been the center of her daily life.
She founded "Dr. Klock Talks" to support parents and children as they grow together and as a resource for her fellow pediatricians. At each stage of childhood, some things get easier and some things get more challenging. Through years of experience caring for families, Dr. Klock is skilled and effective at helping families anticipate and navigate the challenges and parallel journeys of parenthood and childhood.