Welcome Spring!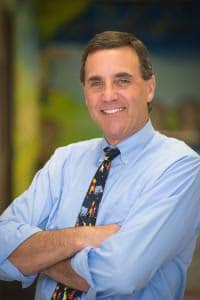 "It's just a check-up, so I should be in and out in, 20 minutes, right?"
Not exactly.
There are so many aspects to a visit that you see and even more that you may not see. I know. As the father of four mostly grown children, I have waited, at times, for what seemed like an eternity at our New Jersey pediatrician's office for my kids' appointments to start, the provider to come in or the Nurse to administer vaccines. So, what could possibly create the seemingly endless wait times?
There are a lot of things:
First and foremost, giving great care to your children takes time. Some examinations take more time than others. Our providers never really know going in to the appointment what they are going to find, and "routine" is often anything but. It takes time to properly examine a child, whether it's a sick or a well visit, find out what's going on, if anything, and plan the necessary care and management of your child's health.
You may not know that we have a higher than average population of young patients (4 and under). Given that we are a vaccinating practice, we give a lot of shots, the majority of which are recommended at these younger ages. This takes time as the provider must review the chart, including history, and order the vaccines. Then, the Medical Assistant has to take the proper vaccines from the refrigerator or freezer, draw the proper amounts into the proper syringes and bring them in to the room to administer them. The patient's charts are updated every step of the way to ensure accuracy and to maintain a complete history of your child's care.
We also have a lot of children with asthma. The combination of that, the large number of young children we see and the great many families that live close by, we have an above average number of on-site emergencies. Our incredible medical and nursing staffs handle them so well that most of the time you wouldn't even know they were happening. These emergencies do take extra time which, in turn, create a longer wait for other patients. I think of it this way: If someone else's child needs extra attention and it makes me wait a little longer, I can take comfort in the knowledge that my child would get the same extra attention if it was necessary. I hope you would agree.
It is our deep desire to give the best possible care to each and every child that comes to our office. So much so that we try to see every child even if they are a little late to their appointment. We try very hard to accommodate without rescheduling for a later date and affecting the schedule for the rest of the day out of consideration for other patients. This is a difficult balancing act and most of the time leads to longer wait times as well.
On the business side of the equation are quite a few things that can cause the length of your stay here to be longer than anticipated. There are policies that need to be read and signed, several of which were brought on by government regulations and must be revisited at certain time intervals. Some have to do with billing for your visit. As much as we'd love to care for your children for free, it's just not possible. It takes time to verify insurance and collect that co-pay, which is required by law. There are lots of insurance companies and each one has a great many plans, so it gets extremely complicated and that can take time as well.
We have come a long way in automating a lot of our processes including electronic appointment confirmations, access to an online health record (Follow My Health, which also allows you to request appointments online), after-hours self-scheduling of visits for specific types of sick visits and our Mobile Check In. Mobile Check In allows you to confirm your demographic information and sign many of your forms online before you come in to the office, right on your own device! As more patients use this capability we are certain it will reduce wait times, as time spent using the orange tablets in the office will be greatly reduced.
Years ago, when I had my medical billing business, I had a physician client who had a page long note hand inscribed on the entire door to her exam room hall. It explained why her wait times habitually were up to an hour and a half long! While that, to me seemed excessive (and still does), I certainly understood and agreed with what the Doctor expressed; that it was her desire to give the best care possible to her patients and that takes time which can't always be built into the schedule. We try very hard to stay on schedule, maintain reasonable wait times for our patients and appreciate your patience and understanding in those times when they seem to be a little longer than they should.
We are committed to continuous improvement and strive to make every visit to our office as pleasant as possible. If at any time you have an experience to share or a suggestion for us to consider, please do not hesitate to let me know.
Best,
David
---
Registration is now open for our spring parent classes, groups and education workshops. Visit our website for more detailed class descriptions, information about our facilitators, availability and registration links. Dates marked with an * will be held in our Bala Cynwyd office. Others are offered at our Center City location. Advanced registration is required, under the classes tab on our website. You don't have to be a patient of our practice to enroll.
---
Why Won't My Child Sleep?
Understand the most common causes of pediatric sleep issues and naptime struggles and learn how to overcome them.
Saturday 5/4 10am
*Sunday 6/2 10am
Newborn Sleep 101
Master the habits needed to fall asleep more easily and stay asleep longer. Demystify motion sleep, swaddling & more.
*Tuesday 4/23 11am
Tuesday 5/21 11am
*Tuesday 6/11 11am
New Moms & Work *NEW CLASS!*
Whether you're going back to your pre-baby job or have decided to take a career break, work might be on your mind. Come get practical guidance, in a safe space for sharing and
Infant & Toddler CPR
Learn proper CPR and rescue procedures for choking, cardiac arrest & respiratory arrest for infants through age 8. Be prepared!
*Sunday 4/28 9:30am
Saturday 5/18 9:30am
Moms Supporting Moms
During this exciting – and often overwhelming – time, come find space to vent, a chance to share and a system to support as you navigate the surprising challenges of becoming a parent.
Wednesdays at 9:30am, 4/3 – 5/29
---
Come Meet Us – Prenatal Visits
If you're expecting, we're expecting you!
Most Mondays 7:00pm
Center City & Bala Cynwyd
During your baby's first year, you will spend a lot of time with your pediatrician. It's important to feel comfortable with your practice and at home when you visit.
Come meet our staff, tour our offices and hear about our philosophy. Bring your questions!
Lactation Support Group
Breast or Bottle – All Are Welcome!
Most Thursdays join Linda Derbyshire, BS, IBCLC, at our Center City office and get all your lactation questions answered, while meeting new moms from the neighborhood. There will be a scale available for weight checks.
$20 per week. Check under the classes tab – for a full list of dates and to reserve your space.
Parent Advisory Board
Have an experience with our office you'd like to share? Want to lend your voice to our quality improvement initiatives? Consider joining our Parent Advisory Board. Our next meeting is Thursday, 4/18, at 8am in our Center City office. All are welcome – just RSVP to our Quality Manager to reserve your space. Check out our website for more information!
Playtime is in Session
All work and no play? Not at our office! When workshops are not in session, our classroom becomes a playroom. Feel free to let your healthy children use this space while they wait to be seen. Coming in for a sick visit? Please stay in the designated "under the weather" area in our waiting room. Newborn visit? Relax in a space set aside for you.
The Lara + Joe Show Tuesdays
The Lara and Joe Show rock out at our Center City office most Tuesdays from 10:00 -10:45 a.m. This music group is appropriate for ages 0-4 and is different every week.
From Wheels on the Bus to Yellow Submarine, The Lara and Joe Show bring their guitars, drums, and shakers and cover it all.
The cost is $10 / family. This is a drop-in class and registration is not required. Everyone is welcome! Check our website – under the classes tab – for a full list of dates.