Meet the doctors and nurses of Center City Pediatrics!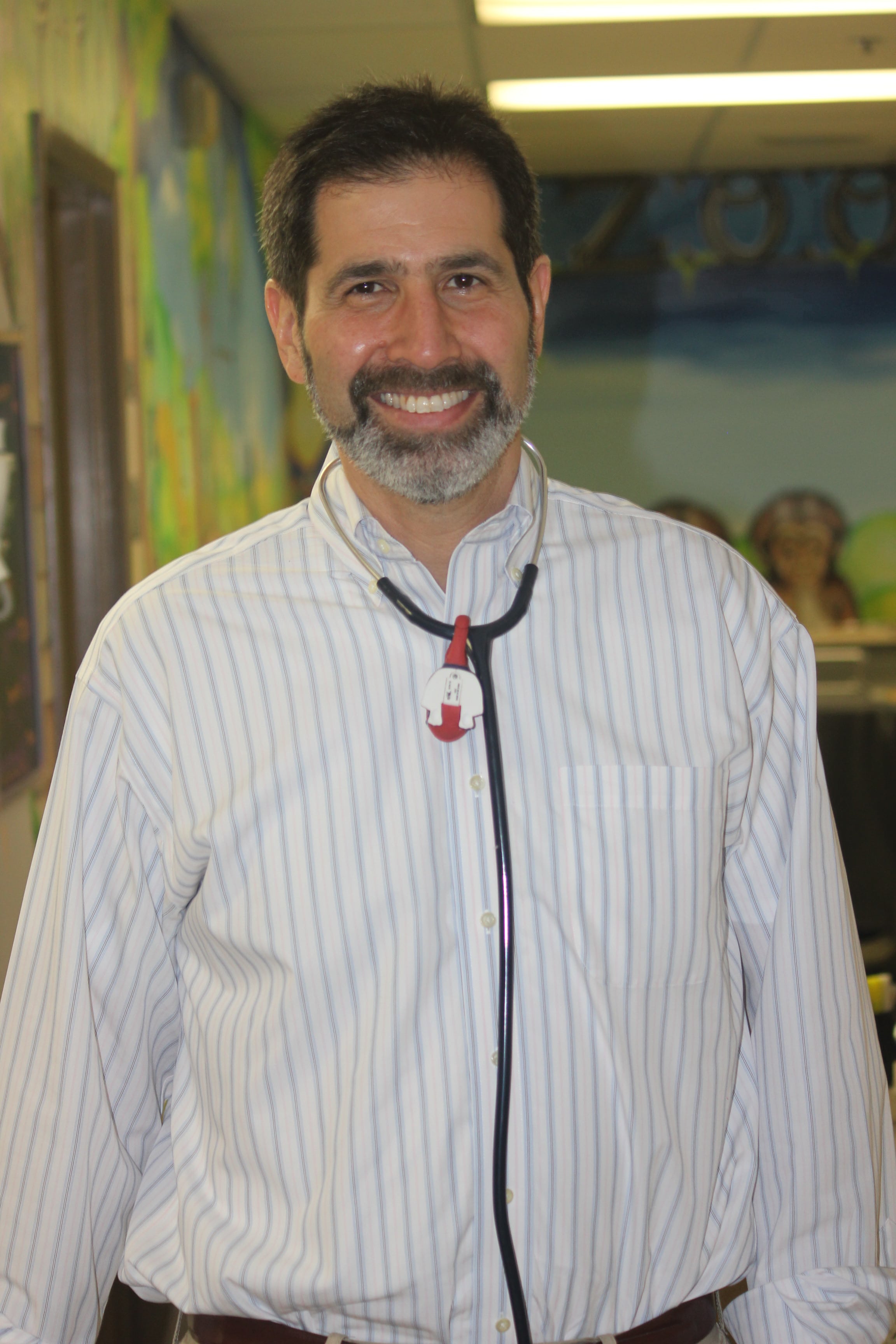 Dr. Eric Berger
Center City (South Street) and Fishtown
Prior to starting CCP in 2008, Dr. Berger worked as a full-time general pediatrician at a pediatrics practice in Northeast Philadelphia and as a part-time pediatric hospitalist at Holy Redeemer Hospital. During that period, he taught University of Pennsylvania medical students, fulfilled his requirements for board certification in developmental pediatrics, and spearheaded the AAP Medical Home Project for his practice. Dr. Berger also helped start a part-time developmental pediatrics specialty clinic at Special People in the Northeast, which he hopes to one day to resume at CCP.
---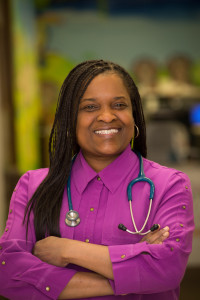 Dr. Cynthia Warren
Center City (South Street)
Dr. Warren graduated Cum Laude and received her Bachelor of Science degree in Zoology from Howard University in 1988. She went on to the University of Rochester School of Medicine and Dentistry where she earned her Doctor of Medicine degree (1992). In 1995 she completed her pediatric residency training at St. Christopher's Hospital for Children where she was awarded the Henry W. Baird Award for excellence in teaching, spirit of inquiry, and compassion for patients and their families. After completing her residency, Dr. Warren accepted a position at St. Christopher's Hospital for Children's outpatient clinic. She has worked in this academic setting for 12 years, treating children and teaching medical students and residents.
---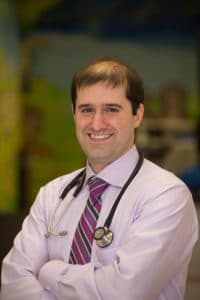 Dr. Reza Madani
Center City (South Street) and Bala Cynwyd
For Dr. Reza Madani, joining Center City Pediatrics seems like his destiny. He has truly come "full circle." How else can we explain that the very first baby he saw with our practice was in the same room at Pennsylvania Hospital in which he was born! If this isn't strange enough, unbeknownst to him, his mentor at St. Christopher's Hospital for Children, where he trained, was Dr. Berger's close friend and colleague from Atlanta. Also, like Dr. Berger, Dr. Madani, has traveled the world (over 20 countries), been on medical brigades, and worked extensively with children with special needs.
---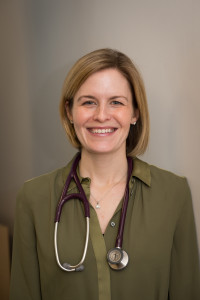 Dr. Rebecca Fischer
Bala Cynwyd
CCP pursued Dr. Fischer for 3 years before she joined our team: in 2009, Dr. Fischer joined CCP for a month when she was a first-year resident at CHOP. As a doctor who came to CHOP even though she knew that she wanted to be a general pediatrician, not a specialist, we knew she was a rare breed. At CHOP, she has developed a reputation for thoroughness, caring, and intelligence; all of her colleagues there commented on how lucky CCP was to have her joining.
---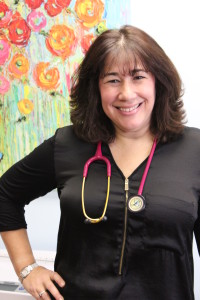 Dr. Elizabeth Robinson Center City Pediatrics Bala
Bala Cynwyd
Dr. Robinson ("Dr. Liz") has been a practicing pediatrician for 20 years. She obtained her Medical Doctorate from SUNY Downstate and is board certified by the American Academy of Pediatrics. She completed her residency at the University of Miami/Jackson Memorial Hospital where she was Chief resident and recipient of the Outstanding Teacher award. Dr. Robinson has been a pediatrician in private practice as well as in the Emergency Department of St. Christopher's Hospital for Children. Dr. Liz is married to a pediatric cardiologist and has 4 sons. She prides herself on providing superb care and establishing strong patient-physician relationships.
---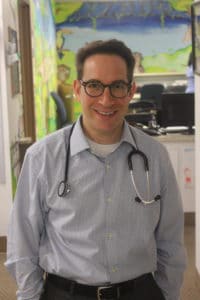 Dr. Craig Barkan
Center City (South Street), Bala Cynwyd and Fishtown
Raised in Michigan, Dr. Barkan couldn't wait to live the dream of going to the University of Michigan in Ann Arbor where he completed his BA in Political Science in 1992. After graduation he spent time living and traveling in Israel and Europe, before serving in the United States Peace Corps. During his Peace Corps service, he completed extensive training in freshwater fish culture and public health, as well as language training for both French and Sango. He served in Burundi and The Central African Republic. Dr. Barkan recalls sitting on a bench one afternoon in his village helping a child with his biology studies, and realizing at that moment how much he enjoyed science and wanted to become a doctor.
---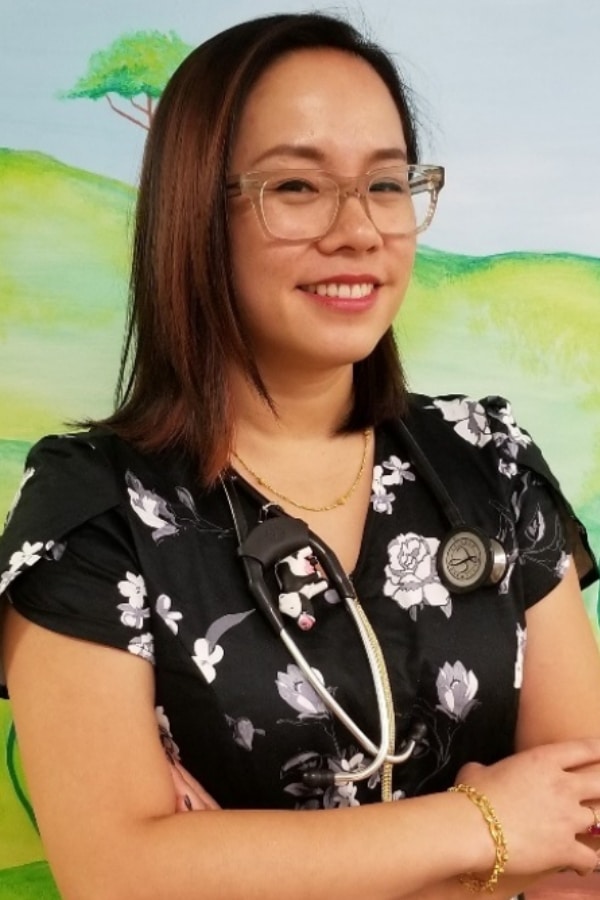 Dr. Chung Chiang
Center City (South Street) and Fishtown
Dr. Chiang joins Center City Pediatrics as part of her "mid-life adjustment"—not a crisis, just time for a change. Prior to joining us, she worked for 9 years in the CHOP system as a hospitalist. Although she enjoyed this work, the demanding schedule limited the time she could spend with her family. She also was ready to focus on families in her own community and "settle down" into an ordinary routine.
---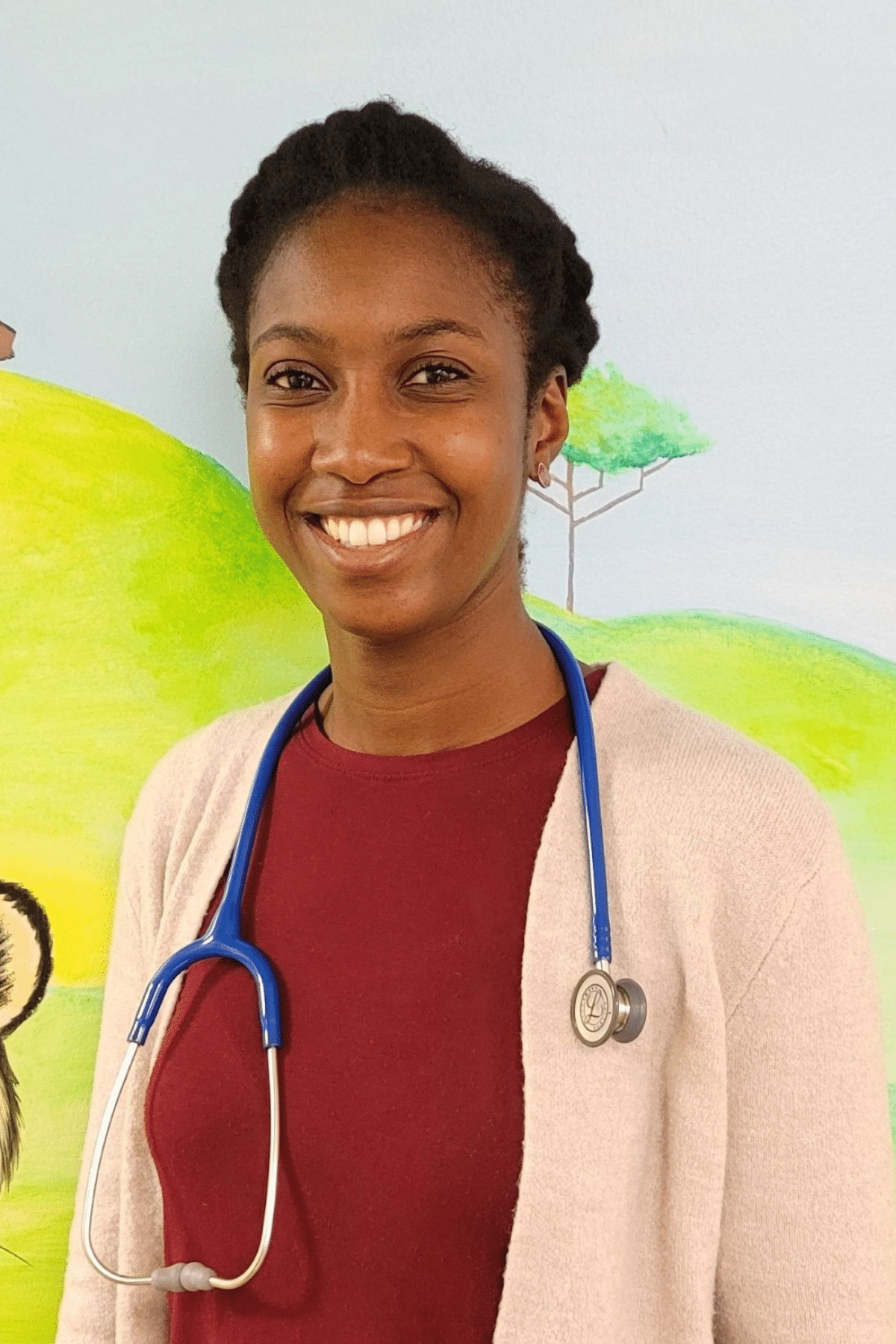 Dr. Hannah Rogers-McQuade
Center City (South Street) and Fishtown
Dr. McQuade, a south Jersey native, graduated Magna Cum Laude and received her Bachelor of Science degree in Biology from Saint Joseph's University in 2011. When she wasn't studying, she dedicated her time and energy to being a Division I athlete playing Field Hockey for the Hawks. She continued her education there and graduated Summa Cum Laude with a Master of Arts in Health Care Ethics in 2013.
---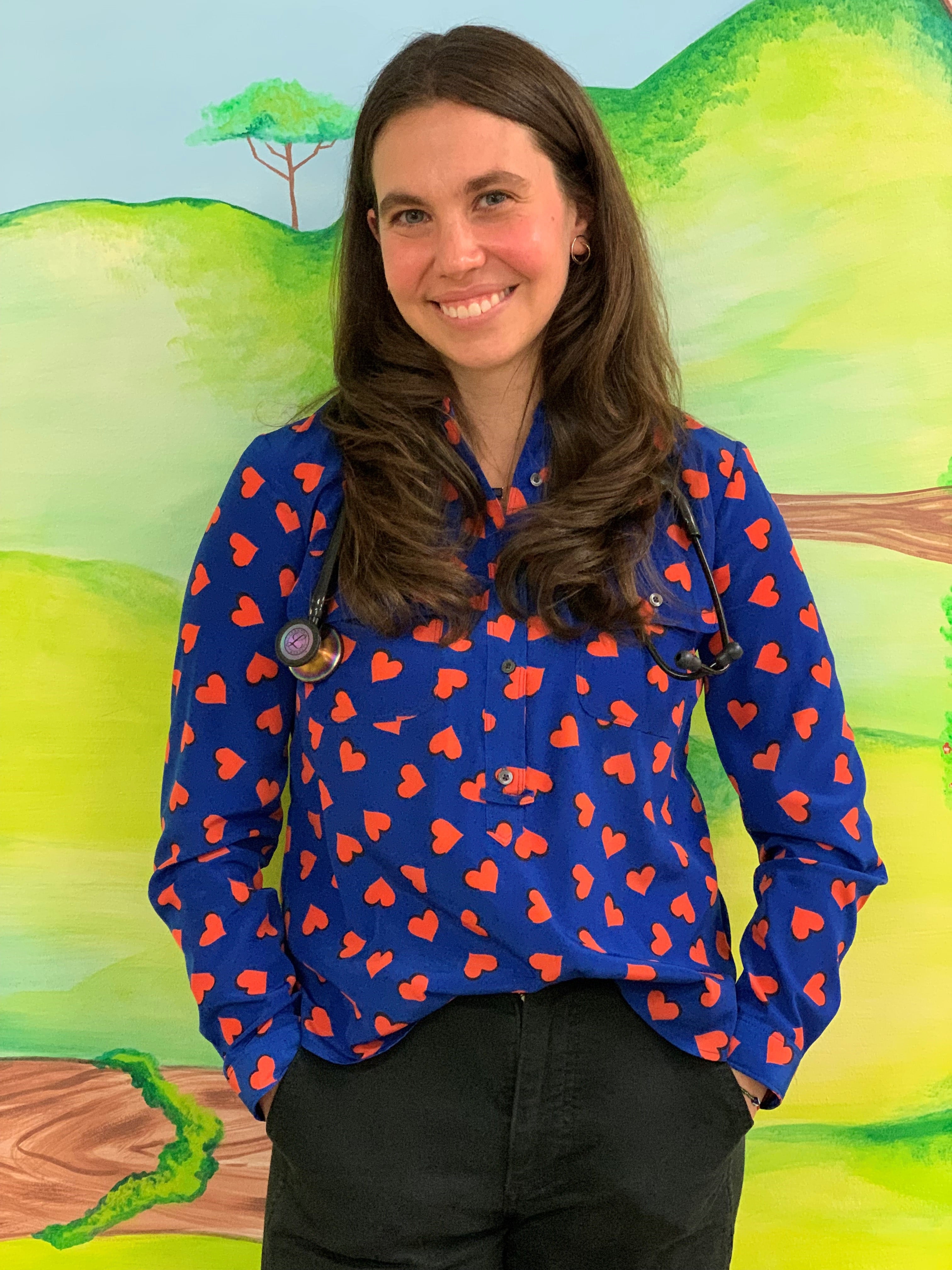 Dr. Brittany DiBardino
Center City (South Street)
After seven years of working in NYC, Dr. Brittany DiBardino is thrilled to join Center City Pediatrics! Early in her career in NY, Brittany's husband started a one year training program at The University of Pennsylvania. Thinking it was a short term stay, Brittany moved to Philly and continued to commute to her pediatric job in Tribeca. One year quickly turned into six years and the longer she stayed in Philly, the more she fell in love with the city. When it became clear that the move to Philly was permanent she was only interested in working at one practice, the place she has been taking her kids for care since birth- Center City Pediatrics!
---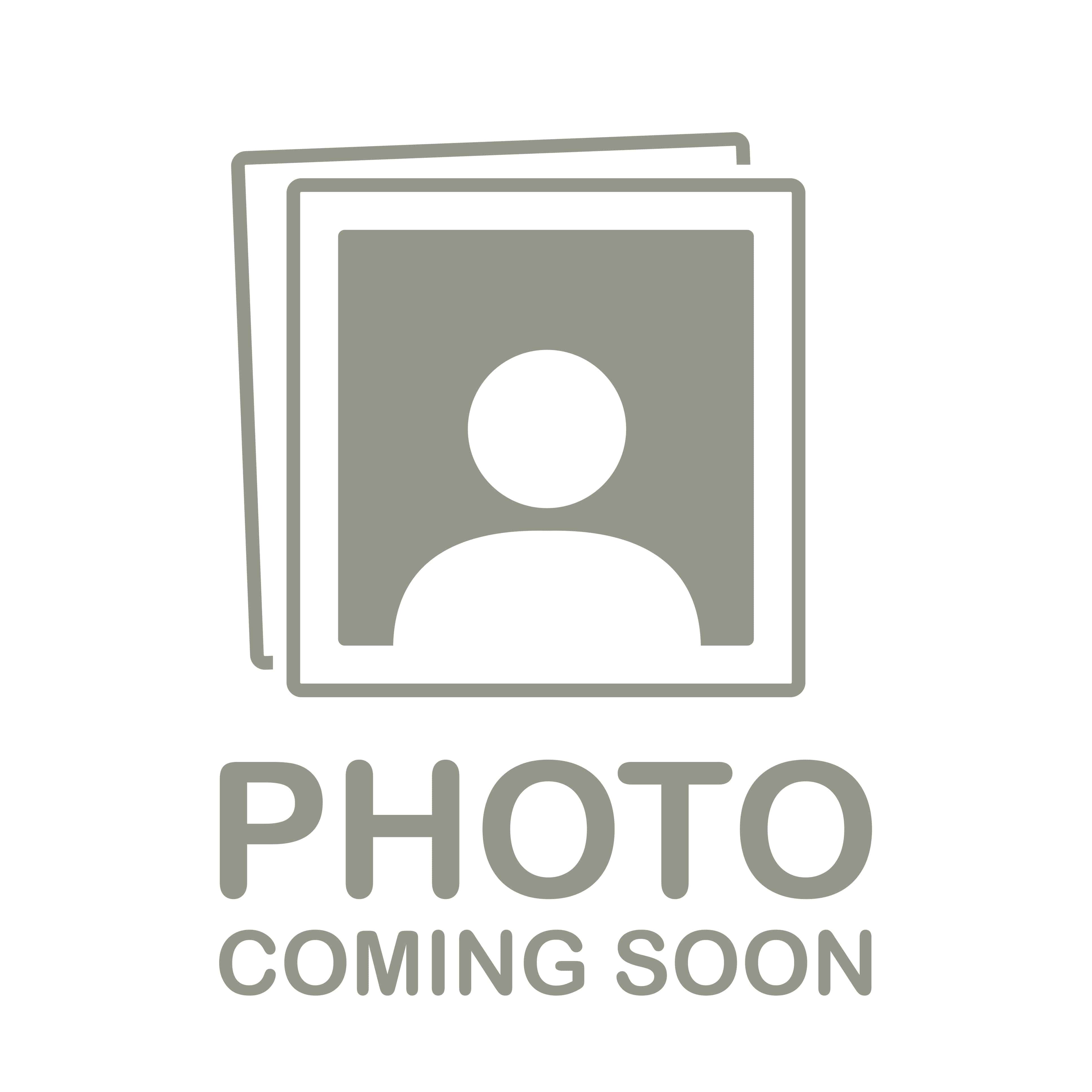 Dr. Stephanie Lidd
Center City (South Street) & Fishtown
Dr. Lidd, a proud Maryland native, graduated with a dual degree in Biology and Psychology from the University of Maryland in 2010. Initially hesitant to leave Maryland, she moved to Philadelphia to attend Drexel University College of Medicine. During her pediatrics rotation at St. Christopher's Hospital for Children she realized her passion for working with children was unmatched and decided to pursue pediatrics. After falling in love with the city and meeting her now husband, she never looked back and stayed in Philadelphia for her residency training at St. Christopher's.
---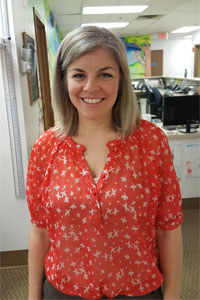 Amanda Naumann
Center City (South Street) and Fishtown
Amanda is excited to be joining the CCP as a Nurse Practitioner. Born in the Philadelphia suburbs, she first left the area to pursue a degree in nutrition from Cornell University. Her first career as a Registered Dietitian took her to Boston and San Francisco, working with women and children in the WIC program. It was after taking a position as an inpatient Registered Dietitian in the Bay Area that Amanda realized she wanted more direct involvement with the patients she was seeing and embarked on a career change to nursing.
---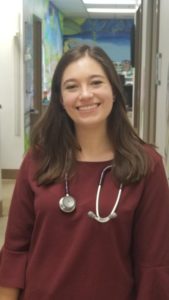 Jessica Rose
Center City (South Street)
You may have met Jessica over the phone as a triage nurse, but she is excited to now see patients in the office! Born in Philadelphia, Jessica grew up in the Boston area and quickly discovered her passion for healthcare and helping others. She always had a special interest in caring for children, especially as the oldest sibling, niece, grandchild, and great-grandchild in her family! She graduated from the University of Rochester with a BA in Psychology and attended the University of Pennsylvania's second-degree bachelor's program for her BSN.