Meet the medical specialists and parent education workshop facilitators of Center City Pediatrics!
---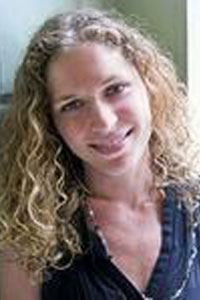 Perri Borish is a compassionate Board Certified, Licensed Clinical Social Worker who uses a psychodynamic approach to create a warm and nurturing environment for her clients. "I believe in the therapeutic process and believe that part of that process is developing a relationship with my clients whereby the clients feel safe enough to explore their feelings and behaviors so that change and growth may occur." Perri's approach is tailored according to where each client is in their process.
Perri sees clients suffering from a wide range of issues that include anxiety, depression, and life changing events and transitions such as divorce, loss and grief and relationship issues. Another area of specialty is postpartum depression and perinatal mood and anxiety disorders.
---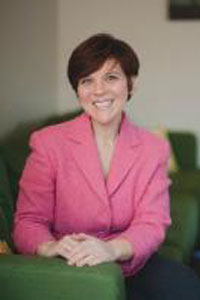 Erica Desper founded Confident Parenting in 2012, as a certified baby and child sleep coach offering private counseling for families in the greater Philadelphia area. Her sleep-saving approach is offered through a variety of packages, including unlimited text and email support. Erica has supported hundreds of families in and around the Philadelphia area and internationally to improve the quality of their families' sleep. She is also mom to son, Jaiden who, as an infant, was very good at crying and not very skilled in sleeping! Erica has office hours one Saturday a month at Center City Pediatrics. For more information on these session and to book one contact Erica directly at erica@beaconfidentparent.com.
---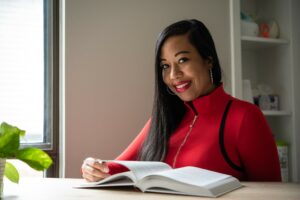 Veronica Briggs, CLD, CPD, CBS, CCBE, PMH-P
"Congratulations! I am inspired and encouraged to share my gifts and knowledge with the many families who trust me to successfully guide them through it all. An honor that I take very seriously. I cater to each client in the unique way they need to be supported. There are no two families that are alike, therefore it is very important to get to know your personal goals. Feeding relationships must make sense for the whole family, your lifestyle, and desires. With support it can be managed. I truly love what I do and am so honored to be your guide along the way. Seeing my client's thrive during their postpartum period is why I do this. I have been there myself. You are not alone."
Veronica is the owner of both Balance Lactation and The Parentkind Wellness Center. She is an award winning lactation provider, expert in pregnancy & postpartum preparation/recovery, and proud mother of two girls.  She can be booked for private infant feeding office visits. Some specialties include but not limited to supply concerns, bottle refusal, painful latch, sleepy baby, gas/discomfort, positioning techniques, supplementation, flange fitting, pumping schedule, and more
---

Jaclyn Polakoff, MS CCC-SLP
Jaclyn Polakoff is a licensed Speech-Language Pathologist and feeding specialist with over 14 years of experience. Based in Philadelphia, she has treated a diverse population of children with motor speech difficulties, feeding difficulties, and language disorders. Jaci facilitates the Oral Motor Feeding Skills class that meets in our South Street office.
Specializing in feeding and orofacial myology, Jaci provides therapeutic interventions focused on infants with disorganized and dysfunctional suck at the breast and/or bottle, breast and bottle aversions, tethered oral tissues, as well as hesitant, picky, and anxious eaters. She has advanced training through leading professionals nationwide in the areas of feeding and oral myofunctional therapy.
Jaci provides comprehensive education and support to families of infants and toddlers on newborn and child development. She creates individualized care plans that target oral motor skills, facial development, tummy time, and airway health to bring babies, toddlers and their families to optimal daily function and comfort.
Jaci had her own set of feeding challenges with her newborn daughters that led her to this passion. She looks forward to working with your family.
Jaci is certified through the American Speech-Language Hearing Association (ASHA) and is licensed to practice in the state of Pennsylvania.