Meet the staff of Center City Pediatrics!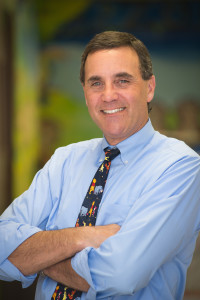 David Bannett CPA, Practice Administrator
As our practice continued to grow Dr. Berger recognized the need to have someone with experience manage the business-end of Center City Pediatrics so that he could devote the majority of his energy to taking care of patients. It turned out that the person he needed was already working with him, not as an employee, but as his accountant. David had been working with Dr. Berger as his personal accountant since 1998. It was natural for him to assume the role of accountant for the practice when it opened in 2008. In 2013, Dr. Berger optimistically asked David if he was interested in a career change. To his surprise, David said "yes". Enthusiastically, Dr. Berger offered him the job of Practice Administrator.
---
---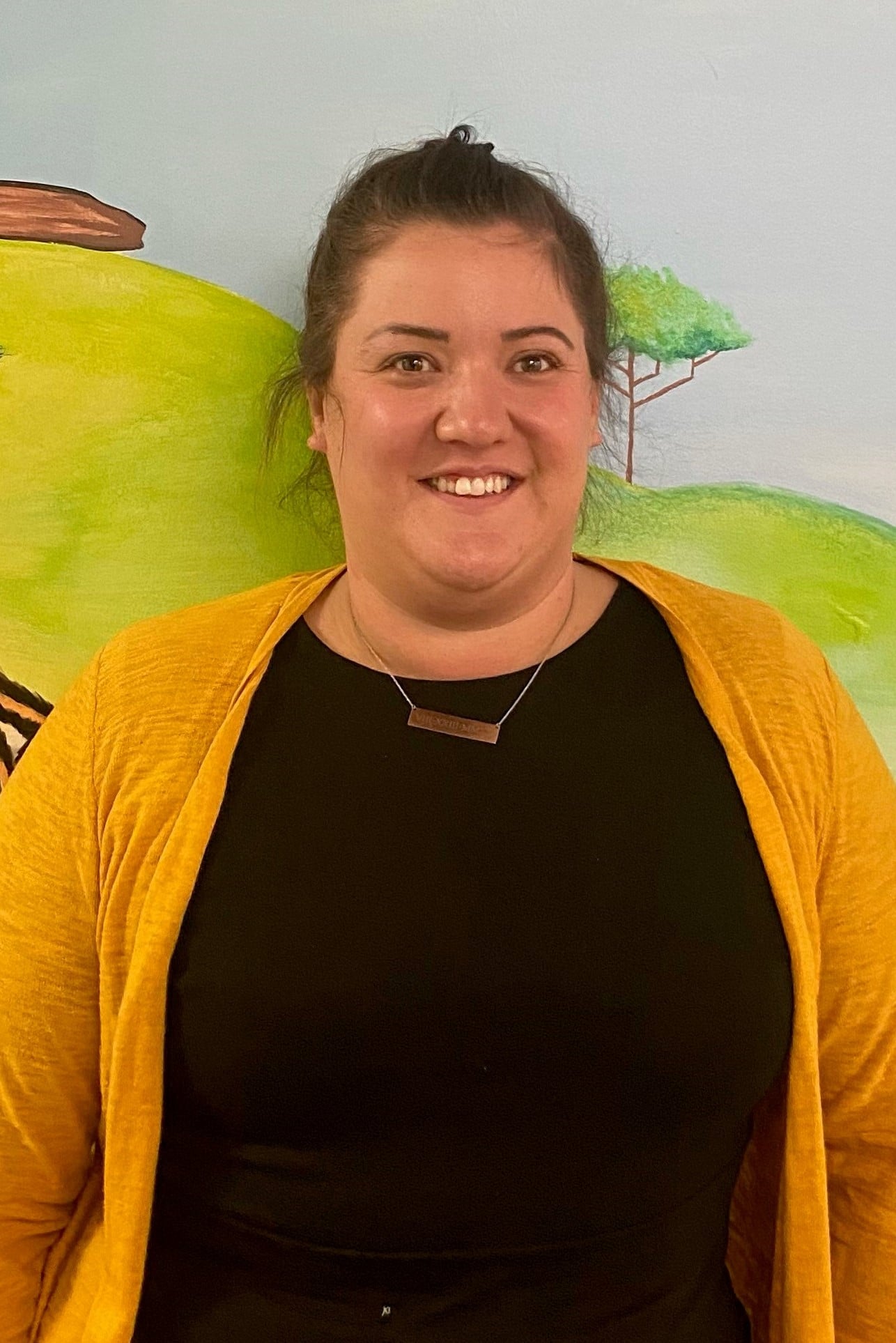 Courtney ConwayPractice Logistics Manager
Born and raised in Philadelphia, Courtney joined the Center City Pediatrics team in 2012, shortly after graduating from Neumann University in Aston. Since then, she has made CCP her second home. As the Practice Logistics Manager, Courtney handles all things "front-end" – from managing our Reception Desks to scheduling appointments – across all of our 3 locations. Courtney is headquartered at the South Street (Center City) office, but she does spend time at our satellite locations as well. Courtney is also a certified Red Cross CPR instructor, and facilitates our monthly Infant & Toddler CPR classes at both South Street and Bala Cynwyd.
---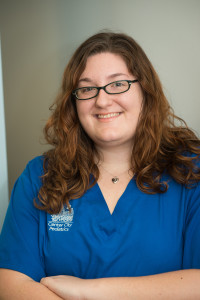 Julie Zink RN/BSN, Nursing Manager
Julie completed her Bachelor's of Science in Nursing at Drexel and has trained at Philadelphia hospitals including Jefferson and the Children's Hospital of Phildalphia [CHOP]. Julie believes strongly in the importance of empowering parents with the knowledge of what to do in an emergency situation. Julie is certified by the American Red Cross at the highest level: she is certified to train emergency responders and medical professionals for emergency situations.
---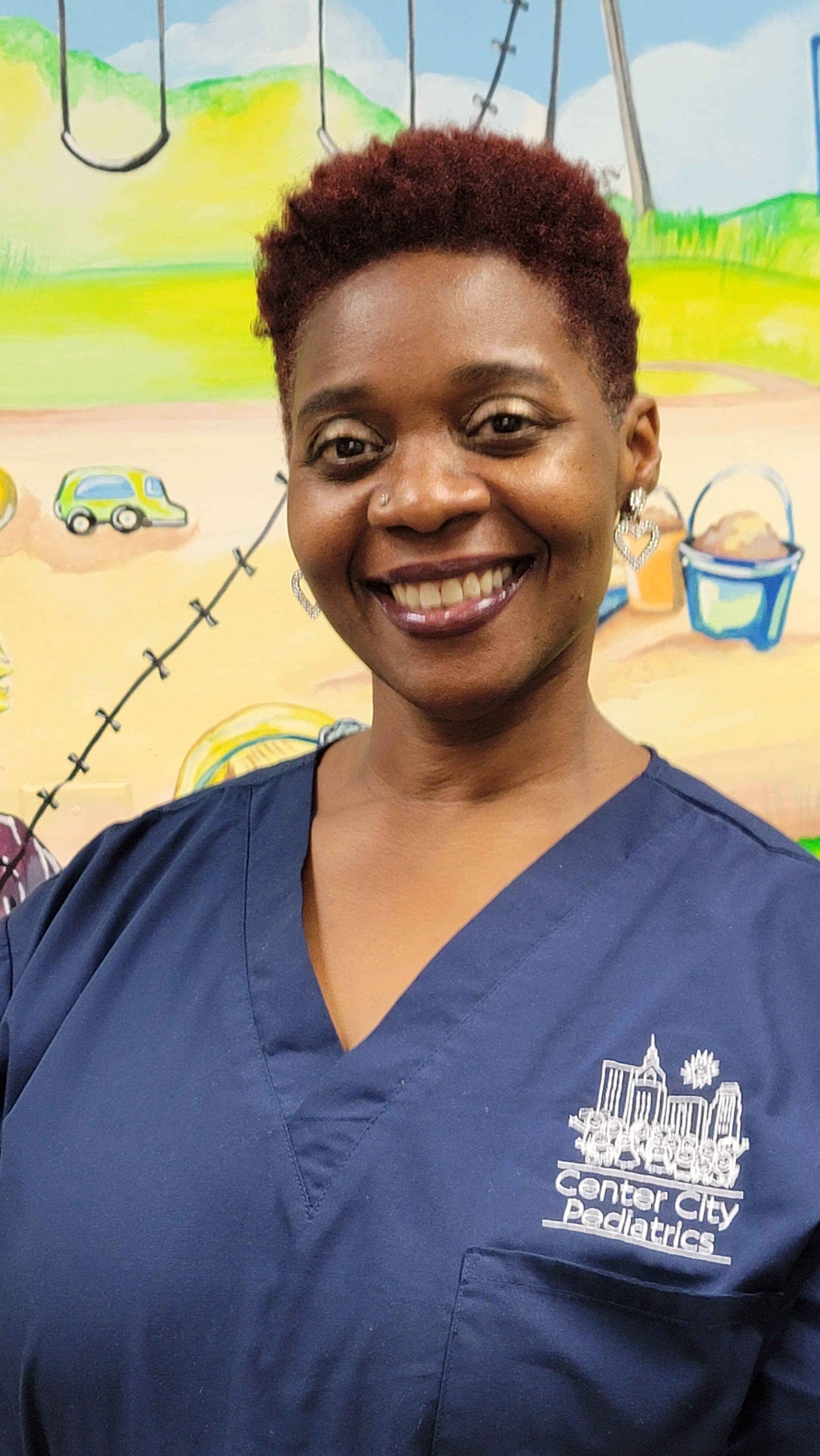 Lakisha Tolbert Clinical Floor Manager
Lakisha came to Center City Pediatrics in February 2010 as a Medical Assistant straight out of school, and was quickly promoted to lead MA. She played many roles on the floor, from training, inventory, backup coordinator for the vaccines, and assisting at the Bala location. Lakisha left the practice in 2017 and joined Penn Medicine where she became a National Certification MA through NCCT. She worked in the Dermatology, GYN and the Surgery departments there; all while enrolled at DeVry University to obtain her Bachelor's degree in Health Care Administration with a concentration in management. She will graduate this Fall with plans to join Penn College for her master's degree in Health Administration Services.
Lakisha now returns to CCP as our Clinical Floor Manager at the South Street location. She quotes "I am so happy and excited to be back with my Center City Peds Family. I have always had a passion for children and for caring for others". Lakisha always has a smile to brighten the day. She is a person who will go above and beyond for everyone.
Lakisha loves her family. She has 4 children and a granddaughter. She loves to sing and make people laugh. You will find her listening to Disney Playlist and Mariah Carey! She has another passion for cooking and hosting children's parties where she cooks, decorates, and entertains.
---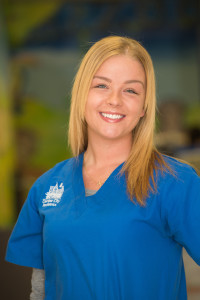 Brittany Kissling RMA, Fishtown Site Manager/Practice Vaccine Coordinator
Brittany has been at CCP literally since before the doors opened. After working with Dr. Berger at Red Lion Pediatrics in NE Philly, Brittany came "south" into the city to help Dr. B. with the initial set up for Center City Pediatrics. This included helping design office flow, the electronic medical record, vaccine protocols, and at the time, watching Benjamin, the initial CCP mascot. Brittany then worked as the head Medical Assistant for seven years, before being promoted to floor manager in Sept 2014. As floor manager, Brittany works to ensure that front and back ends of the office are running smoothly. She manages all the personnel, front desk procedures, and clinical processes, including vaccines. She constantly works to keep patients and staff smiling. Towards this end, Brittany runs weekly flow/logistical meetings and monthly "All Hands" staff meetings. When Brittany isn't working she enjoys spending time with her children.
---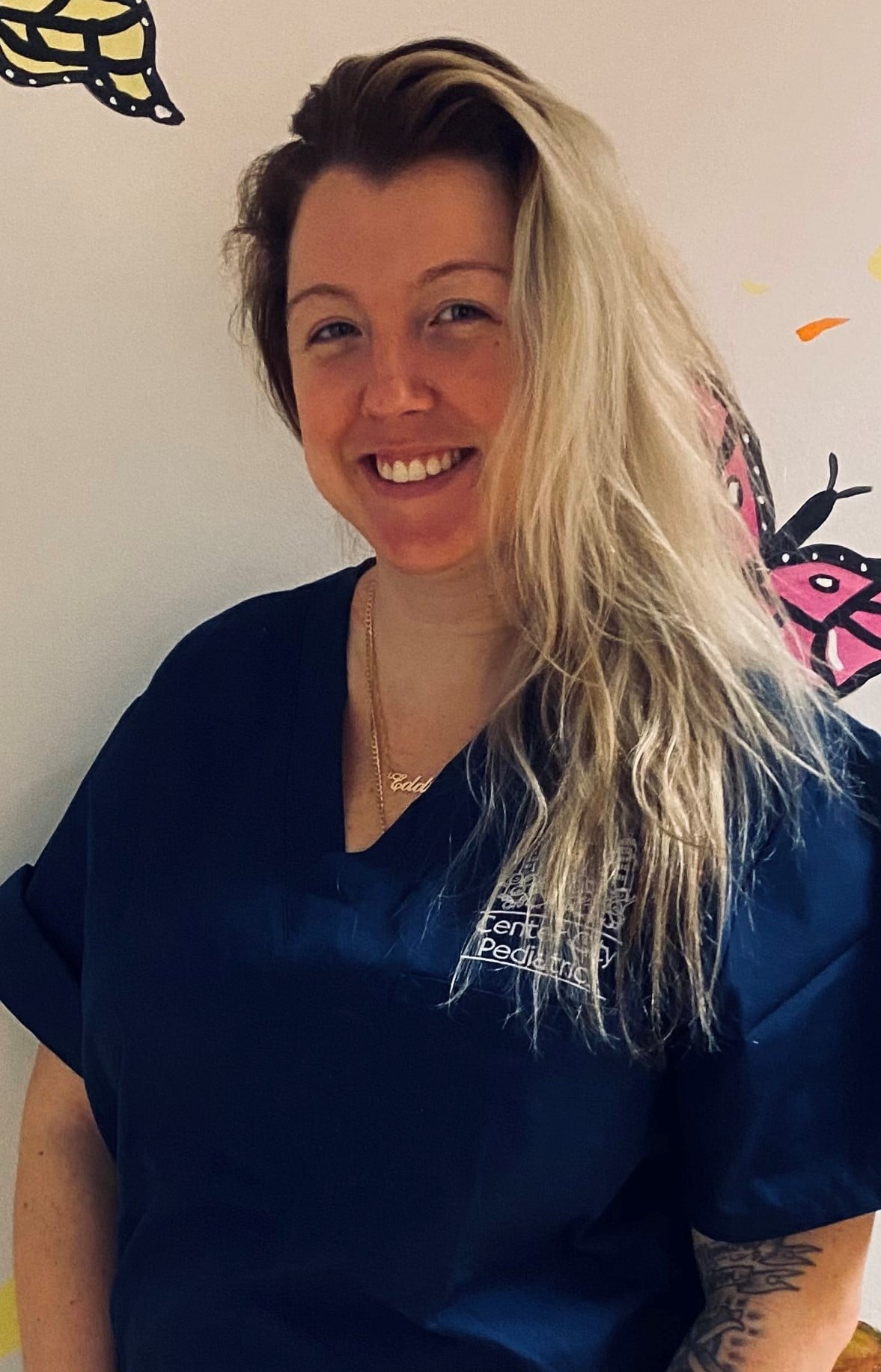 Trina Stacey Bala Site Supervisor
Trina started her journey with Center City Peds back in 2013 as a receptionist and Medical Assistant at the South Street location. After almost 7 years, she took on the role of Site Supervisor at Bala Cynwyd. Trina is responsible for supervising this location and it's staff while maintaining a safe work environment and creating a positive and welcoming environment for all of her patients and parents. Although Trina has no children of her own yet, but you can always find her adoring the children both inside and outside of CCP. In her spare time, she loves hanging out with her nephews and nieces and loving on her cats! Trina is an amazing asset to the CCP team!!
---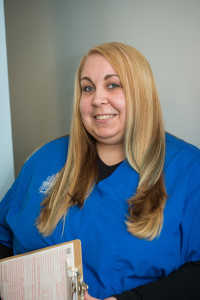 Amanda Vitelli Revenue Operations Manager
Amanda joined Center City Pediatrics as a Certified Medical Assistant (CMA) in 2008. Over the years, she has become responsible for the development and execution of the practice's revenue strategies, and for tracking and reporting on their progress. Amanda's work allows CCP to maximize reimbursement from insurances, thus helping to sustain our commitment to quality care and focus on remaining your Patient Center Medical Home. This includes direct oversight of the billing department, which strives to assist all families fully understand their medical bills.
Amanda keeps the practice in front of the technology updates and electronic medical records regulations necessary to keep us in compliance and works closely with all departments to balance medical care coding with top-notch customer service. She strives to educate staff, providers and patients with easy-to-follow tutorials and guidelines, making platforms like Follow My Health and Phreesia both accessible and valuable. Amanda is a member of the AAPC, the world's largest training and credentialing organization for the healthcare industry, boasting members worldwide working in medical billing, coding, billing, auditing, compliance, clinical documentation improvement, revenue cycle management, and practice management. She also holds a current Phreesia certification.

Caroline Kapka Patient Care Coordinator
Caroline has been with CCP since day one. She is in charge of our patients' coordination of care, as well as many of the organizational systems that keep our staff and families smiling. She enjoys spending time with her 2 adult kids, Elizabeth and John. In her free time she enjoys quizzo, karaoke, and entertaining friends.