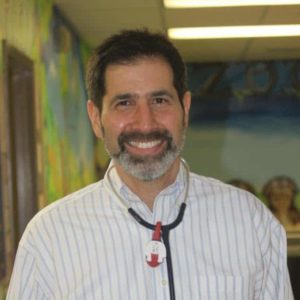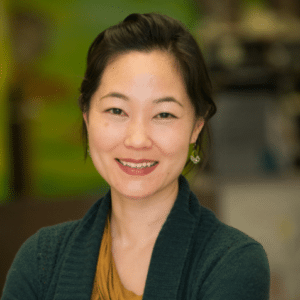 The last 2 ½ weeks have been a whirlwind. I am particularly proud of our team here at Center City Pediatrics for how well we have worked together to create new systems to take care of the medical needs of your children, while keeping the office a "safe" space. Following the lead of the experts in this outbreak, I can say that I do not anticipate this crisis to be over for at least 2 months. As such we will continue to strive to communicate with you through a weekly newsletter on how to best access medical care for your children through Center City Pediatrics. Through these newsletters we also hope to share medical information and resources that we feel are important for you.
COVID-19 Update

The pace of COVID-19 cases is rapidly increasing in Philadelphia and its suburbs where we have community-based spread, as well as across the U.S. This is a reflection of not only increasing numbers of persons infected but also the increased amount of testing availability, although there continues to be a test shortage and prolonged turnaround times for test results for most sites. Due to the limitations in test supplies and our own personal protective equipment, as well as risk to our staff, we are not routinely testing for COVID-19 at our offices.

Based on numerous published studies from China, Italy, and the United States in the past 7 weeks, children continue to show that they are the least likely age group to experience severe illness. Intensive care hospitalizations and deaths have been the exception, not the rule, for children. For all individuals with symptoms of mild infection (fever, cough, sore throat without dehydration or shortness of breath), home management is advised. For those with more concerning symptoms (shortness of breath or labored breathing, chest pain with breathing, concerns for dehydration, fever of 101F or higher for > 72 hours without signs of improvement in height or frequency of fevers) please call our office.

For everyone's safety at this time, we encourage staying home as much as possible and limiting in-person social activities and exposures, including playdates with those outside your household. COVID-19 can be spread by those with asymptomatic infections and also those in the asymptomatic period of infection before symptoms develop. While most healthy children and adults under 40 years of age will be able to manage their illness at home, this is not true for everybody.

More information on how to protect your household during this time can be found here.

If you believe you or a household member may be sick with COVID-19, advice on home management, isolation procedures, and when to contact your provider can be found here.

For more information on COVID-19, please visit our COVID-19 FAQ on our website. We are updating the FAQs as new information becomes available.

Visits and Vaccines

We do not want to trade one infectious outbreak for another! Fortunately, COVID-19 is rarely causing serious illness in children. This is not the case for flu (which has led to 149 childhood deaths in the U.S. as of last week), HiB meningitis, measles or other vaccine preventable diseases. If you have a child 18 months or less, it is vital that you come to the office, and have your child seen, examined, and vaccinated. If your child is showing any signs of illness on the day of their routine Well Visit, please reschedule. For the safety of our patients and our staff, we will continue to ask screening questions for all patients at check-in.

We have created a separate sick patient area (our multipurpose room where classes were previously held) from the well patient area at our Center City office. Additionally, we continue to ask those coming to our office for a sick visit to please contact us by phone when you arrive at the street level lobby. You will be met by a staff member and accompanied into the appropriate waiting area of our office. Once inside, please observe all posted signs.

We are not seeing any sick visits at the Bala Cynwyd office. If you are typically seen for your well visits in Center City but feel more comfortable bringing your child to the Bala office, we will be happy to accommodate you.

Weekend Visits

Bala Cynwyd's Sunday in-person office hours are temporarily suspended effective immediately. Telehealth appointments will be available for Sundays. Center City's Saturday in-person office hours will be reserved for appointments not appropriate via Telehealth, such as newborn visits and follow up weight checks. All Saturday sick visits will be conducted through the Telehealth platform.

See additional details below regarding Telehealth.

Center City Pediatric Office Calls from Blocked Numbers

We have multiple staff members working from home. This is to protect their health and to assure that we do not permit staff with signs of ANY illness from coming to the office. As such, our staff may be using their personal phones to make Center City Pediatrics related phone calls. This means that "blocked numbers" may be coming from Center City Pediatrics. Please answer these calls. Also, if your usual provider is not 100% healthy on the day of your visit, they will be asked to stay home on that day. One of the other providers will see your child. We apologize, in advance, that we will not be able to notify you ahead of time.

TELEHEALTH IS UP AND RUNNING!

Virtually every type of medical appointment, besides Well Visits and office procedures or treatments, can be handled by Telemedicine during these challenging times. Please note – we do not think this represents "Best Practices" and as soon as this crisis settles, we will insist that you come to the office for "face to face" visits. However, Tele-visits may be the best care we can offer under the circumstances.

Please note the following:
You MUST read the CCP Telemedicine Consent Form and offer verbal consent for the telemedicine visit to proceed. To save time, we strongly request that you review it now
We are told by insurers that these visits will be covered by almost all plans with co-pays waived. However, we cannot guarantee this, and we need you to review your own policy.
Telemedicine visits are being scheduled for a time range: 10am – 12pm, 1pm – 3pm, 3pm – 5pm. If you are scheduled, please have your phone with you during your time block.
Telemedicine visits are not provider specific. We have multiple providers helping with telemedicine at all times. The exceptions are "well visit" questions, follow-up questions from a previous visit with a specific provider, and developmental/behavioral questions. These "tele-visits" can be scheduled with your preferred provider for a future time when your provider is working on telemedicine.
When you are sent a link on your phone or email, please click on it right away. You may be put into a "virtual waiting room." Please stay by your phone and please be patient.
EARLY ACCESS AND SELF SCHEDULING IS BACK…for Telemedicine Visits!
The process will remain the same and will be "live" shortly. Go to our website beginning at 4:30pm each evening, see the pop-up and follow the instructions. The pop-up will remain available until phones turn on the following morning, or until all spaces are filled. If no spaces are available, contact our office during regular hours to schedule your visit.
Rather than in-person visits, however, self-scheduling will be available for next/current day Telemedicine appointments only at this time. These appointments are limited to 15 minutes. Please plan accordingly.
Medical Provider Phone Consultations
To help us remain financially viable (and stay open) during these difficult times when visit volume is significantly reduced, insurers have informed us that we can, for the first time ever, bill and get reimbursed for phone calls (and telemedicine, for that matter). In the past, insurance companies have refused to pay for any of the very extensive phone time that pediatricians spend with patients and families. Certain concierge groups and exclusive private medical groups have always charged patients for this time. As a community-based practice, this has not been our way. However, with this new ruling, we will start submitting provider phone call encounters to insurance companies. Please review with your specific carriers how these encounters will be handled.
As always, please do your part to keep you, your family and your community healthy. We are all in this together!
Eric & Grace