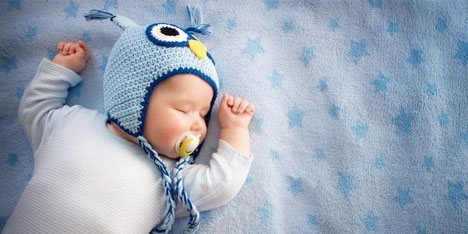 Facilitated by Erica Desper, Certified Baby and Child Sleep Coach & Pediatric Sleep Consultant
Want to demystify newborn sleep? Does your baby "fight" sleep? Do they only want to sleep only in your arms? Becoming a parent is one of the greatest joys you will experience. But often the accompanying sleep deprivation is one of the greatest struggles. Our Newborn Sleep workshop can help.
We understand that a well-rested newborn usually means a better-rested parent. When you're exhausted, it's difficult to be your best. The key to a good night's sleep is having the right tools and the proper guidance to support you along the way. A subtle shift may be all you need to see fantastic results.
Meet Our Infant Sleep Consultant
Newborn Sleep is a 90-minute interactive workshop is facilitated by Erica Desper, a Certified Baby and Child Sleep Coach who struggled with sleep deprivation herself after the birth of her son. The workshop will cover the most common causes of pediatric sleep issues, the typical pitfalls that lead to sleepless nights and the different methods to overcome them. You will learn:
what newborn sleep looks like
how to help your baby sleep for longer stretches
ways to wean away from holding and feeding to sleep
motion sleep
swaddling
co-sleeping
getting onto a schedule
This workshop is tailored for parents and caregivers of newborns through 3 months of age. Need support with a sleep issue for an older baby? Please check our "Sleep Solutions" workshop. It's never too late to develop a healthy sleep routine.
You do not need to be a patient of our offices to participate in our classes.
Each session costs only $25 per caregiver. Advanced registration is required. Please see the calendar for a full listing of class dates and to register online.