In this post, our pediatricians provide tips for hiking with kids to ensure a safe, fun experience.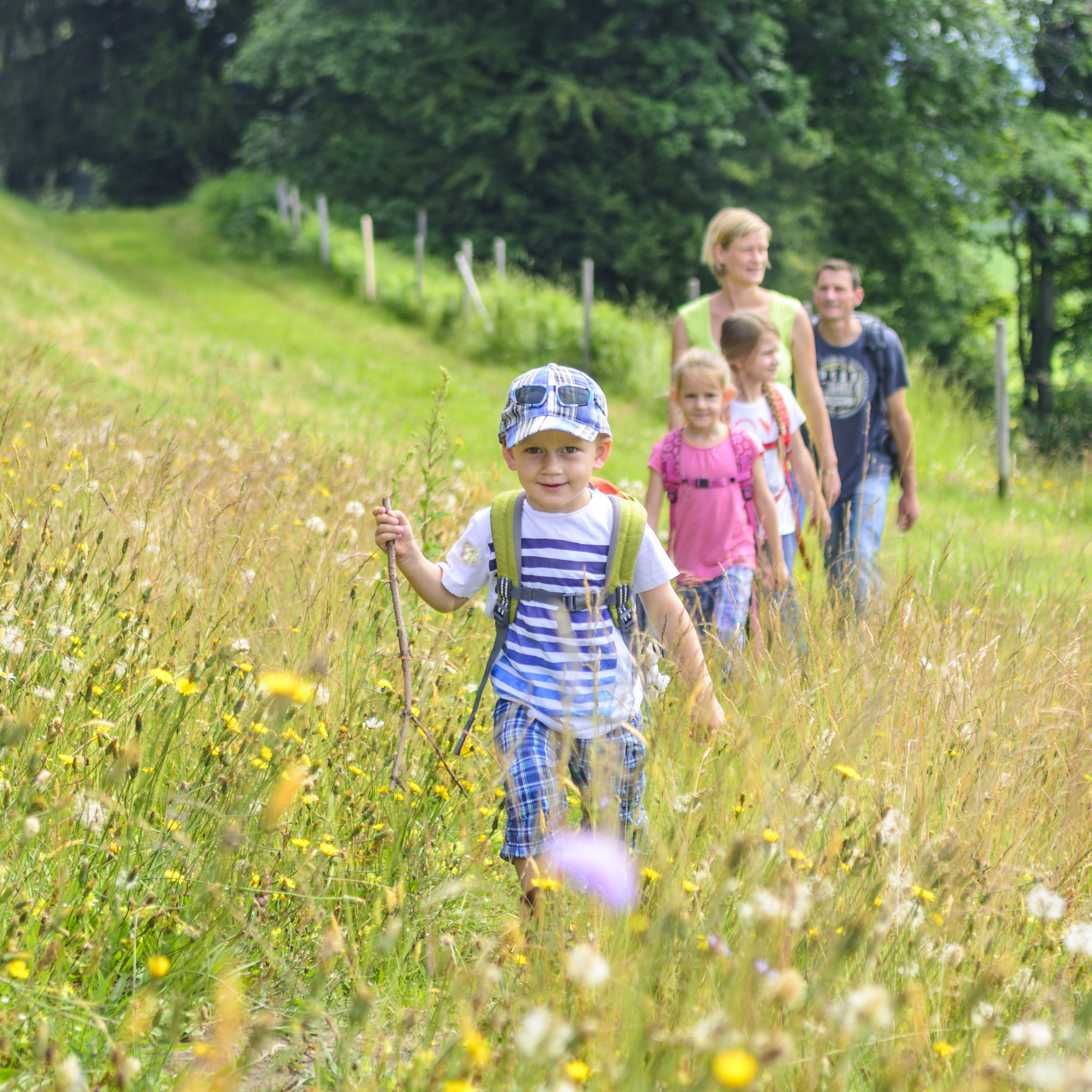 With days getting longer and warm weather finally upon us, it's time to start spending more time outdoors! Whether you are taking an hour-long stroll through Wissahickon or spending a weekend camping in the Poconos, it's important to plan ahead when hiking or camping with your family.
Below, find our tips for planning before spending time on the trail with your kids. The items below are important for day hikes or staying in campgrounds with families; if going backpacking, it may be best to discuss specifics with an outdoor store specialist.
1. Know where you're going with a map and compass or GPS
I'm embarrassed to say that my uber-outdoorsy husband and I have gotten lost in the woods. We never thought this would happen to us, but no one in our group came prepared with an appropriate map or navigation. Trust me, this is not a lesson you want to learn with kids in tow – be prepared! Cell phone service is often not available in city canyons or especially in more remote areas, so don't plan to rely on Google Maps.
2. Be prepared for ticks and mosquitos
They're even more prevalent out on the trail. For guidelines on protecting yourself and your family, see our tips on tick and mosquito bite prevention.
3. Sun protection
Lightweight sun-protection clothing, wide-brimmed hats and sunglasses are your best protection from harmful sunrays. Remember, if you are at a high altitude, the sun's rays are even brighter and your chances of burning greater. Apply broad-spectrum sunscreen with at least SPF 30 before hitting the trail, and reapply every 2 hours or sooner if swimming or sweating.
4. Appropriate clothing
Check the weather before you go so you know what to wear, and always bring an extra layer in case conditions take a turn for the worse! Appropriate shoes for the trail with sturdy soles (good kids' sneakers are often fine) are especially important for the kids. Consider bringing extra socks, too, in case their feet end up in a puddle.
5. A basic first aid kit
There are many commercially packed first aid kits with basic items – such as bandages, antibiotic ointment and nitrile gloves – that are easy to toss into a backpack, even for the shortest hikes. If heading into the backcountry, a more extensive kit should be included.
Another I-learned-this-the-hard-way item to include: a flashlight or headlamp. Even if you are planning to be back many hours before sunset, take one with you. Make sure to test the batteries before you go.
6. Pack plenty of fluids and food
Fluids: Adults need about 1 liter of fluid every 2 hours while hiking, more in hot weather. Plan accordingly for your whole family with water or other non-caffeinated fluids. Remind your kids to drink often, even if they don't feel thirsty.
Food: Bring more food and snacks than you think you need. We all know kids get hungry, and even more calories are burned while hiking. Pack protein and carb-rich snacks such as nut butter sandwiches, bars, trail mix, or raisins.
7. What to do if your kid needs to go #2…
Know your resources for restrooms on the trail and prepare yourself and your kids. Take extra diapers and diaper disposal bags. Bringing your own toilet paper is always a good idea. Remember, leave no trace!
8. Huddle before you hike
Take time before you set out to talk with your children. Review how it's important for them always to stay in sight of an adult, stick to the marked trails, and take extra precautions in areas with water. Come up with a plan for what should happen if they do get separated from you. (Remember, "HUG-A-TREE" from your childhood? It still applies despite the advent of cell phones!) Depending on what area you're in, it may be worthwhile to give your child a safety whistle. Talk about park rangers (if appropriate) and how kids may go to them for help if needed.
Lastly, try to revel in each aspect of the hike with your kids. For us, it used to be all about the destination. Now, we are happy to spend an hour covering a half-mile as our kids explore each rock, stick, plant (and pile of dirt) along the trail.