Moving Forward While Heading Back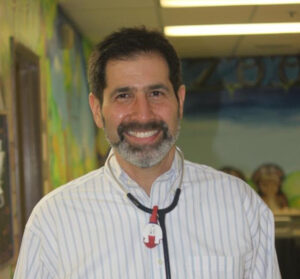 Kids are back in school. We are thinking about heading back "home" to families and friends for the holidays. AND, COVID-19 is back more intensely than ever! Seven months into this pandemic, no end is clearly in sight. Sadly, we are seeing record numbers of new cases and multiple schools have had to suspend "in-person learning."
Nonetheless, Center City Pediatrics is moving forward with our efforts to keep you and your children as safe as possible. We are proud and excited to introduce a new doctor, Dr. Hannah Rogers-McQuade, who will help us care for your children while working towards the now ever important goal of minimizing time spent in the waiting areas. You can "meet" her below, or check out her bio.
We also continue to modify our protocols that are geared to providing the best possible care during this challenging time when safety is paramount:
We cannot see patients with the sole intention of writing a note for school/ daycare claiming that symptoms are due to an illness other than COVID-19. Unfortunately, having a typical cold, ear infection or strep throat DOES NOT rule out COVID-19. You must follow CDC "return to school" protocols. We have reached out to all schools and daycares informing them of our policy and offering to assist them in their protocol.
If you do not complete your symptom screening questionnaire prior to coming to our office, or if you indicate that you or your child have symptoms which could be attributed to COVID-19, have been in contact with an infected person, or have traveled to a designated "hot spot", we must reschedule your appointment. For the sake of our staff and the other children in the office, we cannot make exceptions.
Our Fishtown and Bala Cynwyd locations continue to see ONLY Well Visits. We will see children with illnesses in Center City at designated times with appropriate precautions.
We continue to offer Telemedicine for concerns of "illness". You can self-schedule on our website.
---
Celebrating the Holidays Safely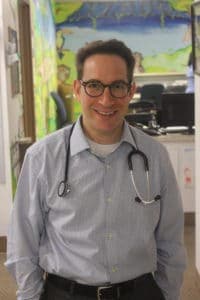 By now, many families are starting to think about the upcoming holiday season. Many of you are asking the question, is it safe to visit and celebrate with your extended family and friends? The truth is, there is no right answer to this question. Much like the decision to send your kids to daycare or school, this is a question that requires you to weigh the risks and needs of your family.
It is understandable that the holidays (whichever ones you celebrate) are an extremely important part of your lives. They are how we measure time, year after year. They are memories for parents, and opportunities for first memories in our children. They are tradition. Sometimes, when we have difficult experiences, the holidays give us something to look forward to. That being said, this may be the year to reconsider how you plan to observe these events. Back in the Spring, many families had to re-invent their milestone celebrations – Passover, Graduations and more. Instead of packing the house with family and friends, folks found ways of having intimate nuclear family meals, punctuated with Zoom calls to share in the moment. It was not perfect. It was not ideal. But, it allowed communities to avoid huge spikes in spread of the virus. It allowed families to be safe and intact, and allowed them to live to celebrate next year.
If you have decided that gathering with those important to you is unavoidable, please consider what it means to be safe. Just because it is family, does not mean that social distancing and mask wearing is less important. In fact, lately, it is becoming increasingly obvious to those in public health that there has been a significant rise in cases of COVID-19 due to informal gatherings amongst family and friends, in homes and backyards. Given this reality check, if you plan to gather, you must continue to be vigilant about keeping those masks on and keeping your distance. If there is any way to gather outside, do it. Consider opening the windows. Instead of opening up that contact list to see who else to invite, keep the numbers down and avoid crowding the dining room. Avoid potluck style meals and absolutely no buffets. If space allows it, try to have separate tables for each family unit, and figure out how to have separate serving dishes at each table. Wash hands frequently. If you are hosting, set a good example, and always keep your mask on when not eating. Find some creative way to engage the children in mask use and distancing. What if there is a contest, and the children are the mask police or distancing monitors? Consider limiting the length of the gatherings, as another method to limit exposure.
Also, consider what traveling will entail. Whether you are driving or flying will certainly affect the level of risk that you are assuming. Where are you traveling to, what is the relative incidence of infection at your destination? Within families, there can be a big difference in people's perception of what is safe and appropriate. Talk about expectations beforehand. Over holiday breaks, avoid sleepovers and unmasked playdates.
Testing before family gatherings does not give you permission to lower your guard. There is still risk. Masks, distancing, limiting indoor activities and washing hands remain the most reliable ways to have a safer experience. Afterwards, be honest with yourself. If the time you have spent over the holidays entailed more contact and less mask use than is ideal, you may need to consider quarantining for 14 days. Again, ask yourself, is it safe to gather the way you are accustomed to? Is there a safer way? Can you stay home, and celebrate Zoom-style? If not, advocate for you and your family, as you navigate the holiday season.
Be safe and be well – Happy Holidays!
---
Welcome Dr. McQuade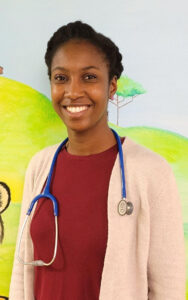 Please join us in welcoming Dr. Hannah Rogers-McQuade to our provider team! Dr. McQuade will see patients in both our South Street and Fishtown locations, as well as via telemedicine.
A South Jersey native, Dr. McQuade is excited to return back to the area after completing her pediatric residency at the Children's Hospital of the King's Daughters in Norfolk, Virginia. You can find Dr. McQuade's full bio on our website.
Say hello the next time you're in the office!
---
CHOP Offering Self-Scheduled COVID Testing
CHOP is now offering a widely available system for coordinating outpatient COVID testing. If you think your child needs a COVID test, you can self-schedule on their website.
There is a mandatory assessment to fill out to determine if testing is recommended for your child. If your child qualifies, families can self-schedule for a day and time convenient to your schedule and location. You do not need to call CCP if you do not have questions for a nurse, and only want your child tested for COVID-19.
Results are usually available within 24-48 hours and can be accessed using the MyCHOP portal. Please keep in mind, CCP does not automatically receive COVID-19 results, so you will need to call the office if you have questions or concerns.
If someone in your household has a pending COVID-19 test, the entire household should be quarantining until those results are available. If your child does not qualify for COVID testing through this CHOP service, the only other widely available test sites for children under 18 years of age are urgent cares.
---
We All Share the Same Air
In keeping with the PA Secretary of Health's order, all individuals entering our offices must be masked – with the exception of children under the age of 2.
Not all masks are created equal! Neck gaiters, bandanas and masks with valves are not acceptable face coverings when visiting our offices. Please ask our reception team for a disposal mask if you need one.
And to keep all our families and our staff safe, we ask that you wear your mask during your entire visit – not just when staff are present. This includes in the exam room and in the bathroom.
Thank you for your cooperation!