Our Philadelphia & Main Line pediatrician writes to parents on the importance of reading to your child.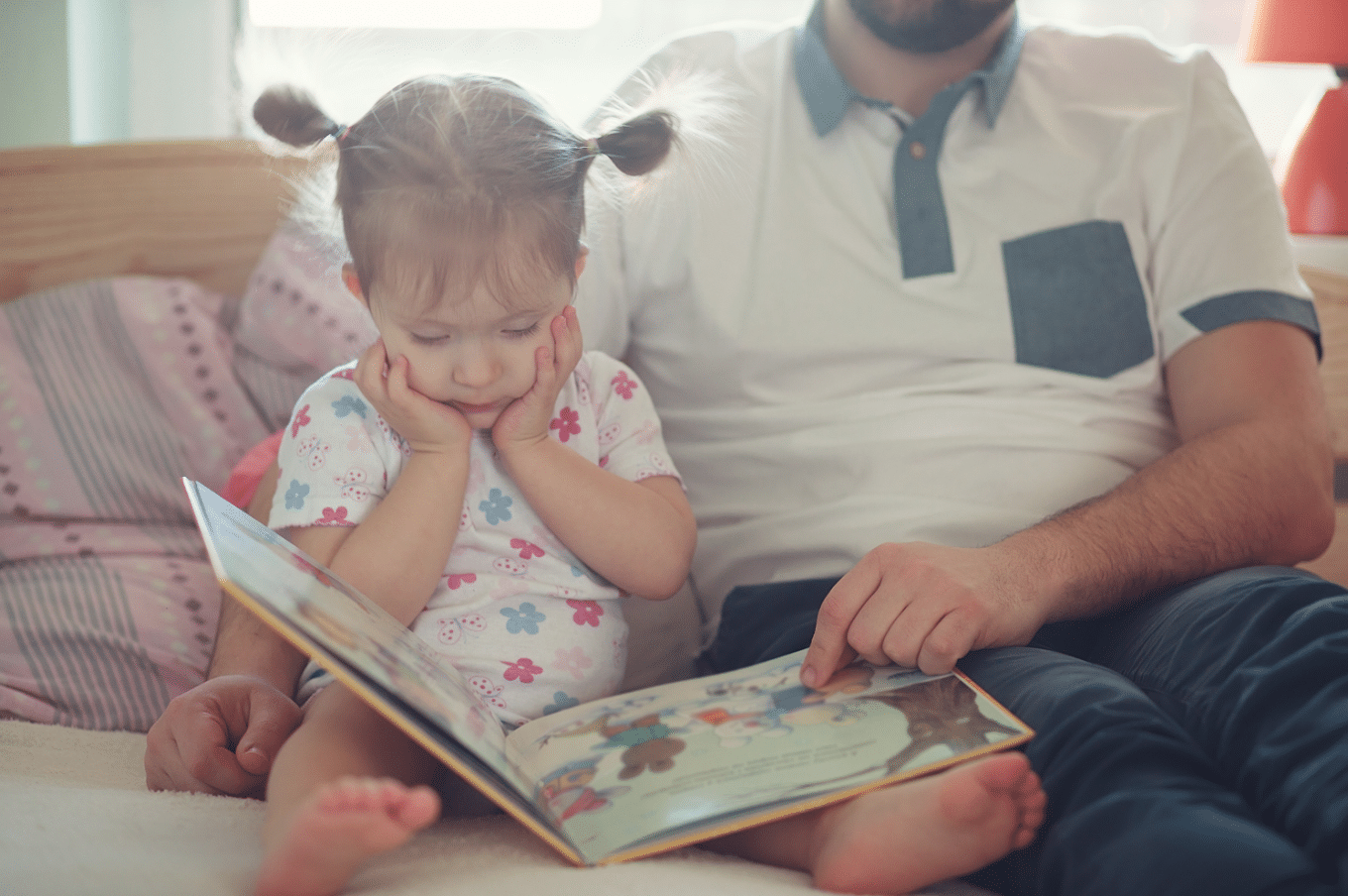 "At the moment that we persuade a child, any child, to cross that threshold, that magic threshold into a library, we change their lives forever, for the better. It's an enormous force for good." – Barack Obama 2010
My wife and I (attempt to) run a tight ship when it comes to the bedtime routine. Our son will say anything not to go to bed. "I'm thirsty," 'I'm hungry," "I need to go to bathroom," "I need medicine," "I need another Band-Aid." I'm no novice! He's almost three; I'm not falling for that (again). But recently he has learned the right words: "I want to read another book." That always gets us.
We all know that reading to your children is a good thing. But I want to review the specific benefits of reading with your children as much as you can, starting from the day they are born.
The Benefits of Reading to Your Child
Multiple studies have shown an association between earlier initiation of reading to children and both an increased interest in reading and better language skills in preschool. One study by Payne et al. of over 300 children showed a strong correlation between what they called the "home literacy environment" and a child's overall language ability. The criteria they used to define the home literacy environment included things as simple as shared picture book reading, a child's private play with books, shared trips to the library, age of onset of picture book reading, and even the frequency and enthusiasm of the caregiver's private reading. In other words, even just showing your kid that you yourself love reading can have an impact on his own reading and subsequent language skills. It's about saying, early and often, "Reading is valued here."
Parents of very young children often tell me that their child is not interested in reading, that "my child just eats the book" or "my child just closes it." This is a normal part of development. Infants are in a constant state of learning about their surroundings. And as you know, they learn by putting everything on the face of this earth into their mouths. But laying the groundwork of establishing parent-child reading time, in whatever way the book is appreciated, is worth the effort from the get-go. Reading aloud itself and the conversations and play generated by these books stimulate increased interaction between the parent and child. These interactions build deep relationships that are crucial for the child's cognitive, language, and social development. Eventually, your child will develop a visual relationship with her books and appreciate them for the ideas and stories they communicate and the world they open.
The AAP's 2014 policy statement on literacy promotion states that "more than 1 in 3 American children start kindergarten without the language skills they need to learn to read. Reading proficiency by the third grade is the most important predictor of high school graduation and career success." Yet data from a 2011-2012 National Survey of Children's Health found that only 60% of children from high-income families were read to daily, and only 34% of those from lower-income families. In addition to the disparity between income groups, in both there is too large a group of children who are not experiencing the positive lifelong benefit of "reading together," one of the key precursors to school readiness. The benefits of reading are not just evident in children's school performance: a 2015 study in the journal Pediatrics by Hutton et al. used functional MRI (fMRI) to demonstrate that home reading environment is positively associated with activation of brain areas supporting narrative comprehension and mental imagery in preschool children.
It's Okay to Read the Same Story Over and Over!
One of the most important benefits of reading is the expansion of your child's knowledge and stimulation of his imagination. You may go through a period when your child favors one book and wants it read night after night (or minute after minute). Children often favor a particular story, and this can be almost lethally boring for parents (we once read Otis and the Tornado 10 times in one night – I had to tap out after 7 and let my wife do the last 3). Believe it or not, this is great for your child, as repetition is how they learn and how they love at this age. In addition to feeling comforted by the familiar, your child is developing confidence by having knowledge of what will happen next. And a 2013 study by Horst et al. found that children who read the same story repeatedly learned more new words than those who read different stories with the same number of new words. So be patient; your child is developing her language and confidence and growing to love reading right in front of your very tired eyes.
I'm sure you are with me when I say that sometimes this parenting business is hard. Many of us have busy schedules and limited time, and it's easy to forget the key role of reading aloud in our children's lives. I'll be the first to admit (as my toddler watches Thomas the Train to enable me to write this) that relying on screen time while we scramble to get things done is infinitely easier than taking the time to read. However, per the AAP's 2014 policy statement on literacy promotion, "in contrast to often either passive or solitary electronic media exposure, parents reading with young children is a very personal and nurturing experience that promotes parent-child interaction, social-emotional development, and language and literacy skills during this critical period of early brain and child development." I'll be sure to read him an extra book or three tonight.
"You can find magic wherever you look.  Sit back and relax, all you need is a book!" – Dr. Seuss