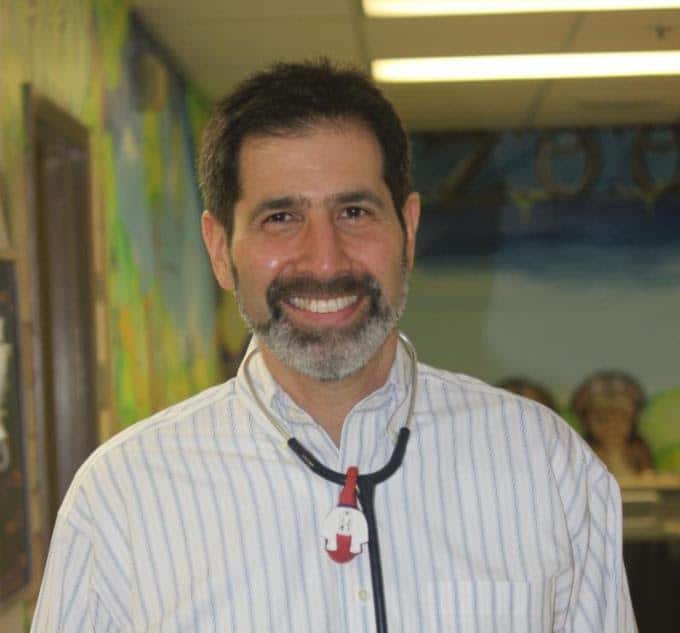 Yes, you read that right! We have heard you! Now that we have so many more children to serve, our old way of doing "Flu Clinics" has overwhelmed us, and more importantly, you. This season we are introducing a new, and hopefully more convenient way to help you (and us) protect your children from Flu.
It is incredibly important for your children to get their flu shots. During this past flu season, considered "less" severe than previous years, there were still over 120 childhood flu-related deaths nationwide, with half of these deaths occurring in previously healthy children. Children were also second only to the elderly for flu-related hospitalizations, with nearly half of hospitalized children having no underlying medical conditions. The flu vaccine was more effective in children 0 – 17 years than all other age groups, reducing the overall risk of flu illness by 60%, and continued to show the same strong record for safety as in previous seasons. We know that the seasonal flu vaccine benefits all children, not just those with chronic health issues, and it continues to be one of the most important ways we can protect your child each flu season.
This year we have redesigned our capacity to allow our patients to have scheduled appointments for their flu shots. Obviously, the easiest time to receive the flu vaccine is when you are here for your regularly scheduled Well Visit appointment. For children who are not scheduled for a well visit during the fall season when we offer Flu Shots, we have created times for specialized flu shot appointments. To make this work, we have added late afternoon, evening, and weekend appointment times and added staff specifically for these appointments. You can schedule on your own for these appointment times via our website. Just click this link to get started. You will need to have easy access to your cell phone or email as the system will send you a verification code necessary to complete the process. You will then receive a confirmation that the appointment is in our system. In Center City, these times will be on Wednesdays, Thursdays and Saturdays. In Bala, we will have Monday, Friday and Sundays. Please make separate appointments for each child that needs a flu vaccine.
As a reminder, children 6 months to 8 years of age who are receiving the flu vaccine for the first time will need a booster dose 1 month apart to be fully protected. Children under 6 months of age are not permitted to get the flu vaccine. The American Academy of Pediatrics advises that children receive their flu vaccine as early as possible to maximize protection before flu season typically begins.
While shots aren't fun for your kids, the process of coming to the office to get them definitely shouldn't be painful! We hope that using our technology, minimizing wait times, and knowing that your child is protected eases your discomfort.
Hope to see you and your healthy children soon.
Back to School!
Registration is now open for our fall parent classes, groups and education workshops. Visit our website for more detailed class descriptions, information about our facilitators, availability and registration links. Dates marked with an * will be held in our Bala Cynwyd office. Others are offered at our Center City location. Advanced registration is required, under the classes tab on our website. You don't have to be a patient of our practice to enroll.
Why Won't My Child Sleep?!
Saturday 9/14 10am
*Sunday 10/6 10am
Understand the most common causes of pediatric sleep issues and naptime struggles and learn how to overcome them.
Newborn Sleep 101
Tuesday 9/17 11am
*Tuesday 10/15 11am
Master the habits needed to fall asleep more easily and stay asleep longer. Demystify motion sleep, swaddling & more.
NEW: Lactation Support Group in Bala!
*Wednesday 9/25 10am
*Wednesday 10/16 10am
*Wednesday 10/30 10am
Yes – Lactation Support Group is now available at our Bala Cynwyd location! Not sure if baby is getting enough? Trouble latching? Pain while nursing? Bring your little one and your questions!
Infant & Toddler CPR
Saturday 9/7  9:30am
*Sunday 10/20 9:30am
Learn proper CPR and rescue procedures for choking, cardiac arrest & respiratory arrest for infants through age 8. Be prepared! A perfect class for parents, caregivers, sitters and grandparents.
Dates marked with an * will be held in our Bala Cynwyd office. Others are offered at our Center City location.
Moms Supporting Moms
Wednesdays at 9:30am
9/11 – 11/20
During this exciting – and often overwhelming – time, come find space to vent, a chance to share and a system to support as you navigate the surprising challenges of becoming a parent. Drop in for a week, or come for the entire series.
Lactation Support Group
Breast or Bottle – All Are Welcome!
Thursdays in September 11am
How do you know if your baby is getting enough? What if you're experiencing pain? Is it normal for your baby to be feeding all the time? Come join our breastfeeding support group to get these questions answered…and many more! There will also be a scale available for weight checks.
Linda Derbyshire, BS, IBCLC facilitates.
Come find out why we call this "the best lactation group in Philadelphia"!
Come Meet Us – Prenatal Visits
If you're expecting, we're expecting you!
Most Mondays 7:00pm
Center City or Bala Cynwyd
Check our website for dates
During your baby's first year, you will spend a lot of time with your pediatrician. It's important to feel comfortable with your practice and at home when you visit.
Come meet our staff, tour our offices and hear about our philosophy. Bring your questions!
Parent Advisory Board
Have an experience with our office you'd like to share? Want to lend your voice to our quality improvement initiatives? Consider joining our Parent Advisory Board. Our next meeting is Thursday, 9/19, at 8am in our Center City office. All are welcome – just RSVP to our Quality Manager to reserve your space. Check out our website for more information!
Taking Our Tech to the Next Level
Electronic appointment confirmations, PreVisit check-in, online appointment requests, electronic statements and more! We are working hard to streamline our processes and make it easier than ever to interact with our office.
Check out details about how to make the most of your visit and, as always, we welcome your feedback!
Playtime is in Session
All work and no play? Not at our office! When workshops are not in session, our classroom becomes a playroom. Feel free to let your healthy children use this space while they wait to be seen. Coming in for a sick visit? Please stay in the designated "under the weather" area in our waiting room. Newborn visit? Relax in a space set aside for you.
The Lara + Joe Show Tuesdays
The Lara and Joe Show rocks out at our Center City office most Tuesdays from 10:00 -10:45 a.m. This music group is appropriate for ages 0-4 and is different every week.
From Wheels on the Bus to Yellow Submarine, The Lara and Joe Show brings their guitars, drums, and shakers and cover it all.
The cost is $10 / family. This is a drop-in class and registration is not required. Everyone is welcome! Check our website – under the classes tab – for a full list of dates.