Navigating PA car seat laws for your little one? One of our Center City pediatricians answers some of the most common questions our office receives.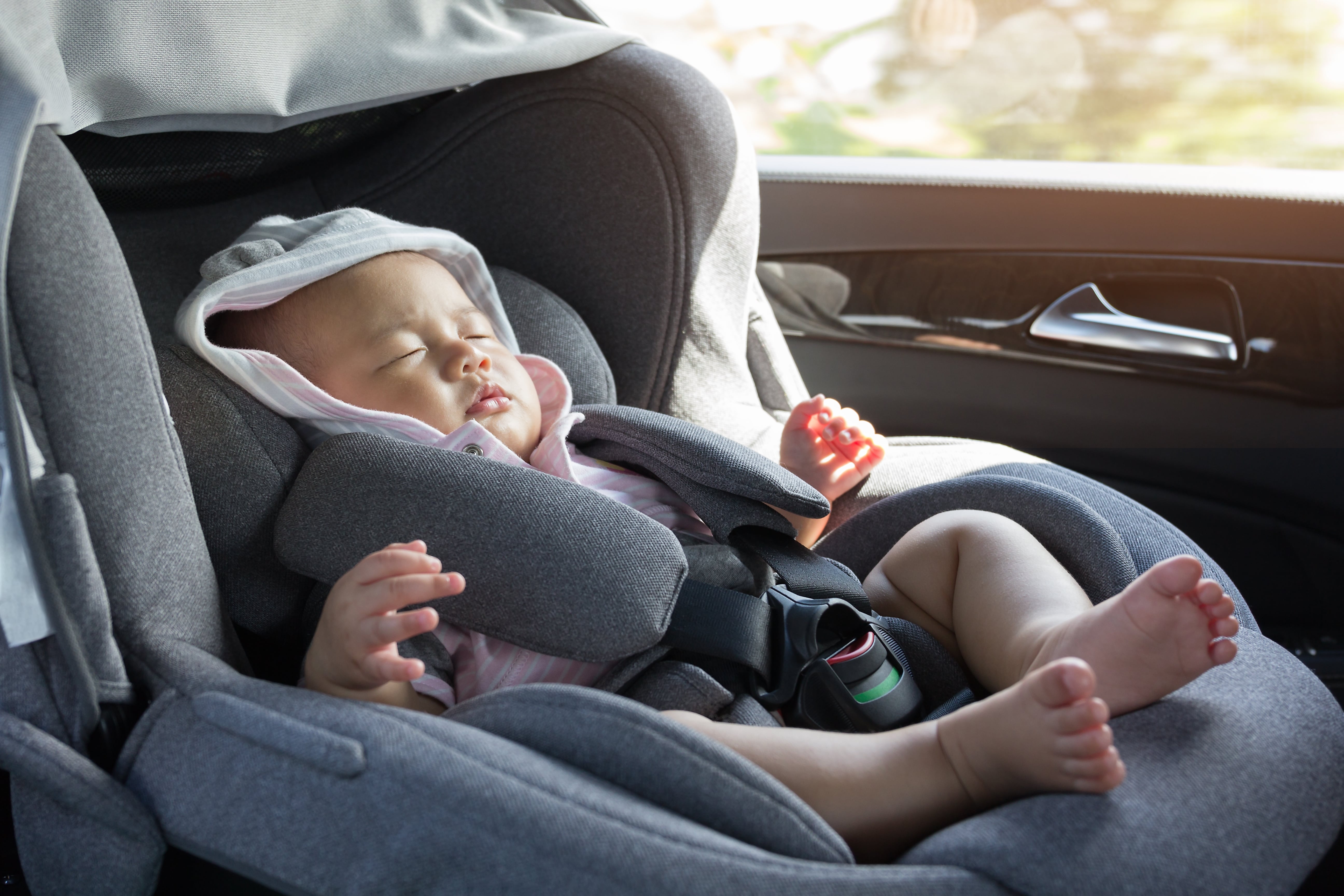 Many of us are familiar with the challenges of buckling a child into a car seat, but the importance of doing so can't be understated. Age- and size-appropriate car seats, booster seats, and seat belts reduce the risk of serious and fatal injuries for our most precious cargo.
As pediatricians, we try to help families navigate the world of child passenger safety. But as parents, we also know how confusing this topic can be!
Read on for some of the most common questions (and answers!) that come up regarding kids' car seats in our office…
There are so many types of car seats. How do we choose the one best for our child as he/she grows?
The chart below from the CDC is helpful for understanding the different types of car seats and when each is best for your child.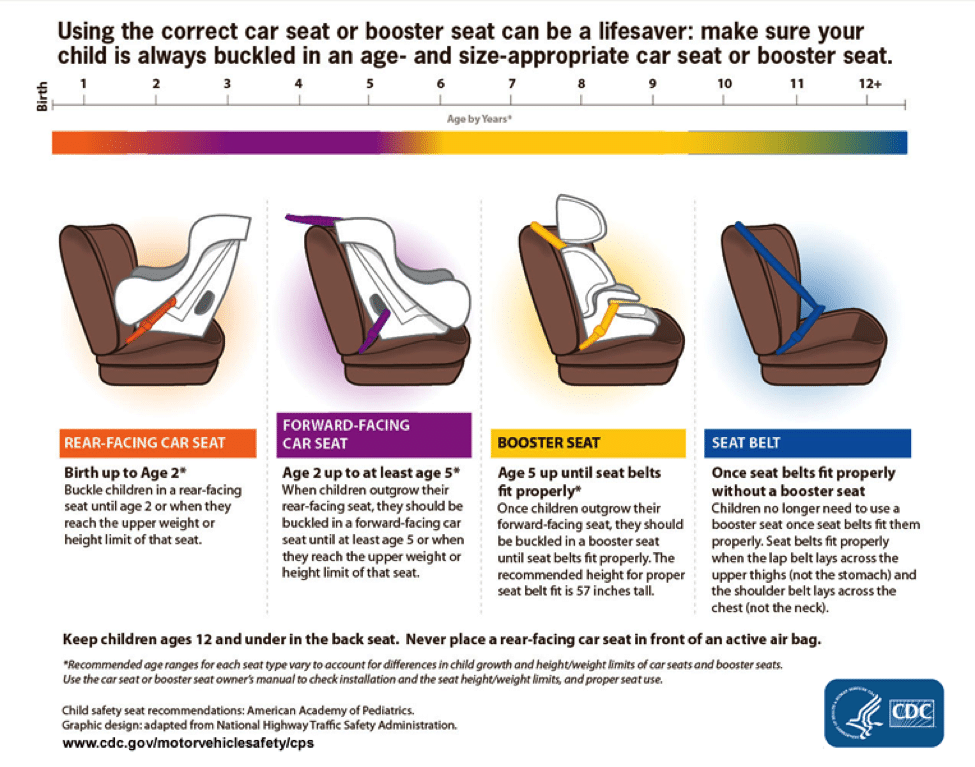 The most important PA car seat laws to remember about the types of car seats are:
Kids now must rear-face until AT LEAST age 2, no matter how tall they are. Refer to your specific infant seat's height and weight requirements as to when your child needs to move into a backward-facing convertible car seat.
Booster seats are important to make sure the seat belt fits properly when kids outgrow a 5-point harness. There are backless boosters, high-backed boosters, and combination seats (5-point harness forward-facing seats that transform into booster seats). Kids can ride in a booster seat when they are:

At least 4 years old (ideally over age 5)
At least 40 pounds
Able to sit in the seat properly for the entire trip

Most kids are 10-12 years old before they can ride safely without a booster seat. Using the "5 step test" helps determine when they have outgrown a booster:
Does the child sit all the way back against the auto seat?
Do the child's knees bend comfortably at the edge of the auto seat?
Does the belt cross the shoulder between the neck and arm?
Is the lap belt as low as possible, touching the thighs?
Can the child stay seated like this for the whole trip?
Our family doesn't own a car, but uses Lyft, Zipcar, Uber etc. What do we do about car seats?
Living in the city, this is a question that comes up often. It's easy enough to bring your infant car seat around in the early days, as it often snaps into strollers and can be installed without its base in cabs ("European style").
However, when kids outgrow the rear-facing-only infant car seat, what can you do when you need to take a car somewhere?
Many families purchase a cheaper, lightweight convertible car seat to keep at home for trips in Zipcars, Uber/Lyft rides, or cabs while kids are rear-facing. This can be used forward-facing once the child outgrows the rear-facing position.
UberFamily is available in a few select cities, conveniently including Philadelphia! Each UberFamily vehicle is equipped with an ImmiGo car seat that is designed for only forward-facing passengers. In the case of UberFamily, kids are allowed to ride forward-facing as young as age 1 (and above 22lbs) despite the law requiring rear-facing until age 2; this is the case because being harnessed in this seat is a safer alternative than being unrestrained or improperly restrained in such a vehicle.
The ImmiGo is also a lightweight, portable car seat option for families who use vehicles minimally. It may be installed forward-facing only in cars with the LATCH system.
As children grow and become old/tall enough, booster seats can be moved between cars easily. For families that rely on a variety of vehicles, the BubbleBum is an inflatable booster seat that's a great compact portable option.
Dealing with kids' coats and car seats in the winter is tough. What should we do?
It is safest for children never to wear wear a puffy coat, bunting, or "BundleMe" blanket while riding in a car in a car seat, as all of these leave extra room between the child and the seat. The average puffy coat adds 4 inches of slack into the harness. In the event of a severe crash, these extra inches can mean the difference between staying safe and sustaining severe injury.
For more tips and info on how to best keep kids warm in car seats in the winter, I defer to The Car Seat Lady.
*Please note, CCP has no ties to any of the above mentioned products – these are just some that our docs trust with our own kids' safety!*
Here are some of our go-to child seat safety websites:
Find a child safety technician to check your car seat installation: http://cert.safekids.org/get-car-seat-checked
For installation videos, tips on choosing a seat, and all other practical things related to car seats: http://thecarseatlady.com
Find many other helpful tips and guidelines through the CDC: https://www.cdc.gov/motorvehiclesafety/child_passenger_safety/index.html