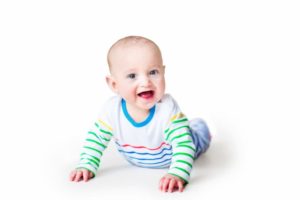 Tummy time starts on day 1! This series targets newborns through 3 months in order to promote early healthy gross motor development. Each week will include warm up activities and a focus on a different skill designed to help parents learn how to incorporate routines into everyday play to help their babies thrive. Topics include:
*The importance of Tummy Time
*Basic positions, including the importance of flexion and midline
*Side lying
*Support sitting
*Sensory development and right reactions
*Rolling
The series is facilitated by Lauren Weiss (PT, DPT Physical Therapist) and Kirsten Miller (OTR/L).
Lauren has a busy private practice and does home based intervention in Philadelphia County. Her areas of expertise include torticollis, low muscle tone, body R/L asymmetry, delayed postural control, poor alignment and other gross motor delays.
Kirsten enjoys using occupational therapy with children ages 0-3 in the Philadelphia area. She has experience treating babies and children with a wide range of developmental challenges including sensory integration dysfunction, autism spectrum disorder, organ transplant, cerebral palsy and brain injury.
You do not have to be a patient of our practice to participate.