Brian P. Daly, Ph.D., is co-owner of Center City Psychological Services, LLC, with offices located in the same suite as Center City Pediatrics. Dr. Daly and the team of psychologists at Center City Psychological Services provide counseling services for children, adolescents, and families and specialize in behavioral and cognitive-behavioral therapy and evidence-based treatment strategies for a wide range of issues. Dr. Daly, a licensed psychologist, is the parent of two spirited young boys and is acutely aware of how hard parenting can be. Here, he shares his thoughts on praising your children. For more information, you can visit the practice website.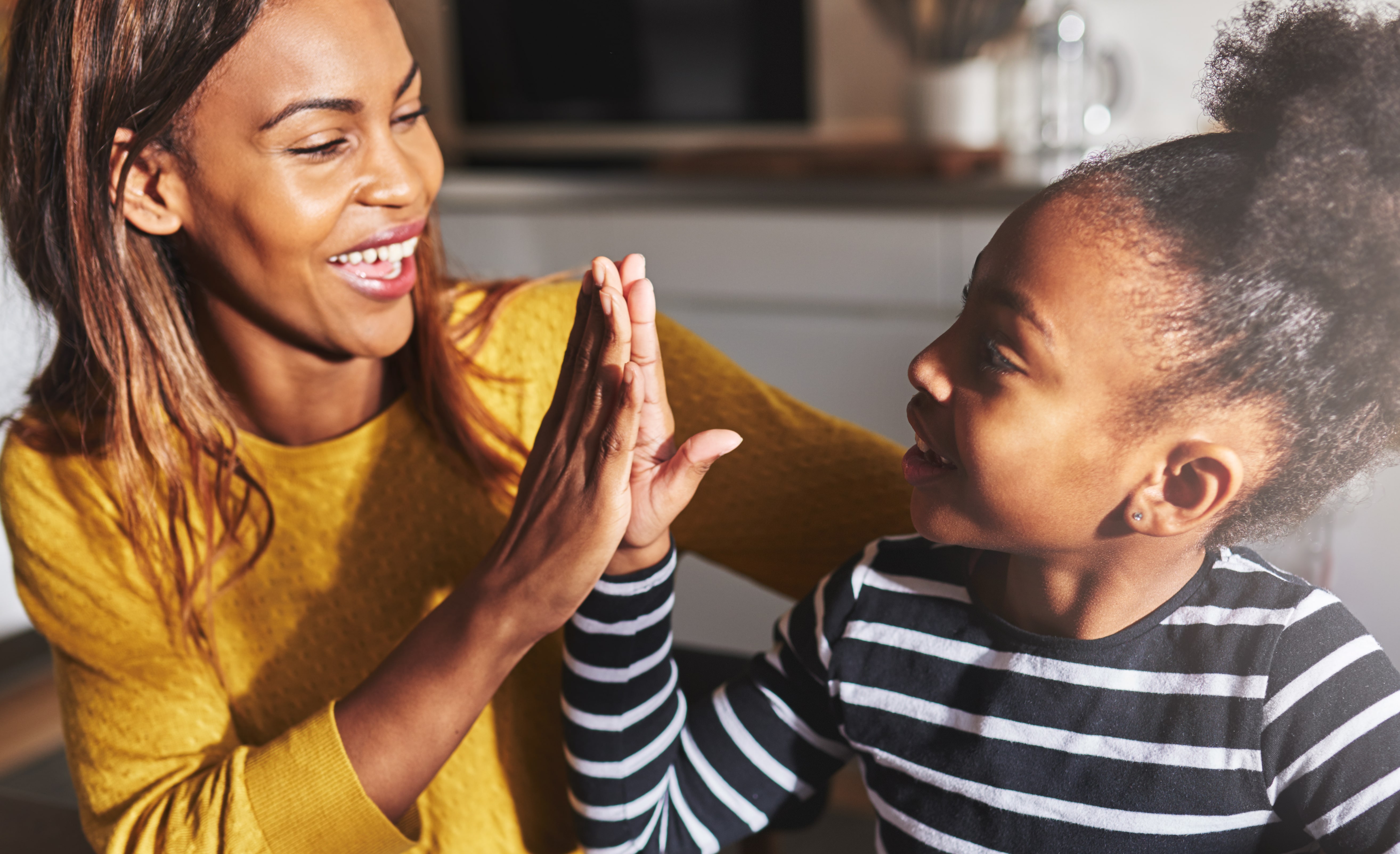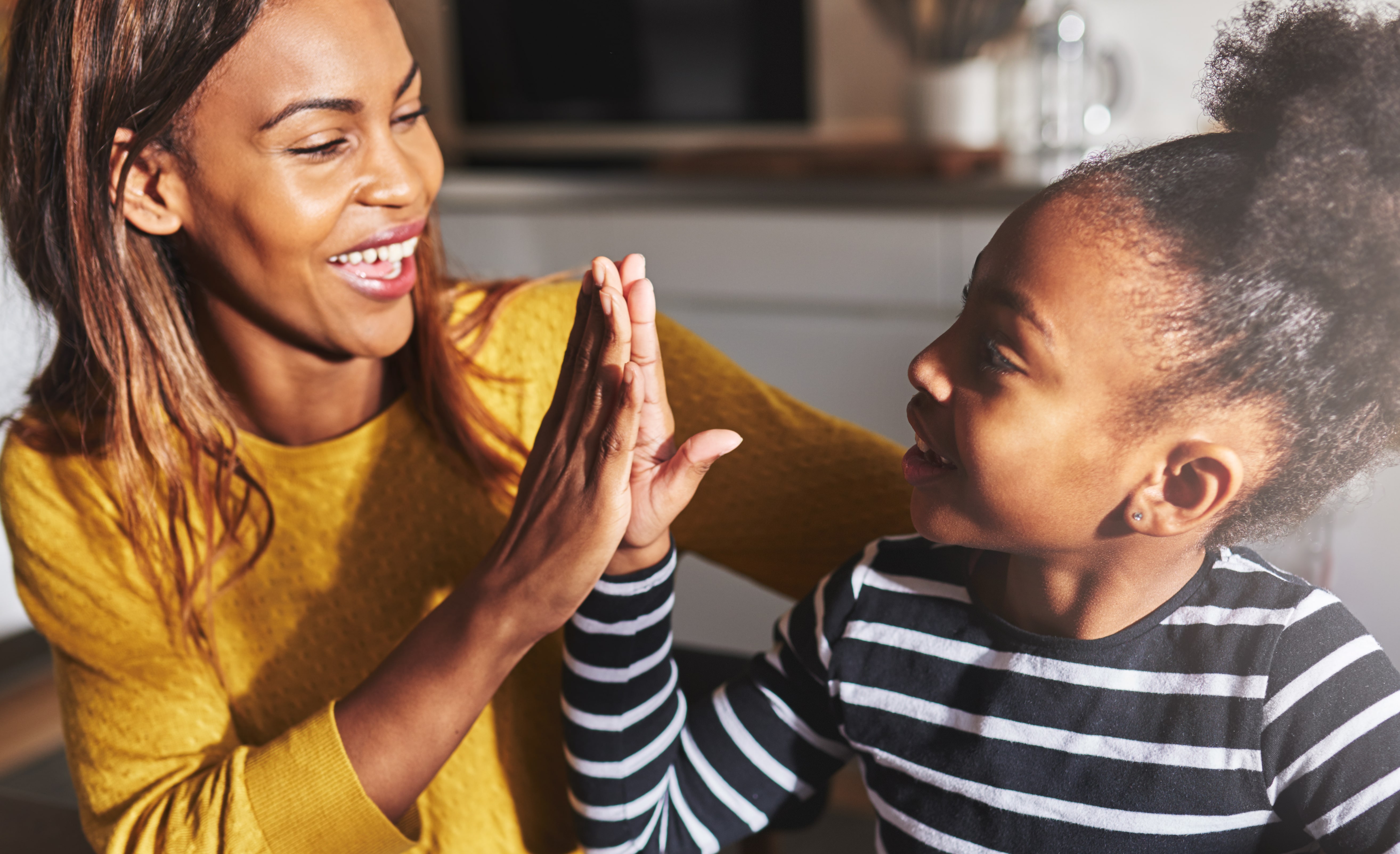 "Praise your child's failures!" …is not something you expect to hear from your child psychologist or pediatrician. They definitely weren't saying it during the "self-esteem movement" of the 1980's and 1990's when praise was "prescribed" and delivered to children in copious amounts. Praise and failure do not even seem to belong in the same sentence. But, hear me out on this. There are some nuances to what I am suggesting.
Learning the Value of Failure
In a recent article, Sara Blakely, who is the founder of the highly successful hosiery and apparel company Spanx, described the dinner table conversations when she was growing up. Sara's father would ask her and her brother about their failures during the week. When Sara or her brother would describe a failure, their father would give them a big high-five followed by praise. Even more surprising, Sara's father would be disappointed if they were unable to describe something at which they had failed.
This all seems rather counterintuitive to parents who want to provide their child with frequent praise to enhance their child's self-esteem ("you are so smart"), bolster their child's self-image ("you are so pretty"), and increase their child's self-confidence ("you are really amazing at building LEGO's"). What Sara took from these interactions with her father is the value in failure. She explained, "My dad always encouraged me to fail, and because of this, he gave me the gift of retraining my thinking about failure. Failure for me became about not trying, instead of the outcome." While Sara's story seemingly describes her father's focus on failure, there is an underlying message, which is that her father places a high value on effort.
The Research Behind Praising Effort
When we direct praise at failure, we should be emphasizing the importance of effort and the act of trying instead of the accomplishment of a goal. Fortunately, there is some science to back up my recommendation that as a parent you need to praise failure (if your child gives a strong effort). An emerging and compelling body of research by psychologists and other social scientists encourages parents to praise effort over results. For example, these professionals would coach a parent to say, "I am glad you tried so hard at building that doll house" instead of, "That doll house you built is the most amazing creation I have ever seen." Inherent in the praise in the first example is encouragement for effort, not outcome. With the second example, the parent runs the risk of reinforcing the child's need for approval, solely earned through achievement and accomplishments.
Carol Dweck, Ph.D., a psychologist at Stanford University, spent decades looking at the best predictors of achievement and success across a range of areas such as education, arts, sports, careers, and personal relationships. Her research revealed that whether a child developed a "fixed mindset" or a "growth mindset" was the biggest determinant in individual motivation and achievement. Those with a "fixed mindset" generally believe that qualities like intelligence and talent are static and will result in success without much effort. In contrast, those with a "growth mindset" believe the same qualities can be enhanced through dedication and hard work. Parents who foster a "growth mindset" in their children are helping their child develop a lifelong passion for learning and drive to keep trying. Alternatively, praise for the sake of praise, or praise only focused on results, engenders a "fixed mindset" in which kids grow to feel as though they always need to prove themselves and achieve a certain result to receive praise. Perhaps more concerning, children may grow accustomed to receiving praise for very minor things and become upset in the absence of praise. Their interest in completing tasks becomes weighted heavily toward extrinsic motivation and thereby reduces their intrinsic motivation.
Teaching Kids "Grit"
Angela Duckworth, Ph.D., a psychologist at the University of Pennsylvania, highlights the value of "grit" and resilience in children when approaching tasks. Simply put, "grit" is the ability to persevere during difficult and challenging tasks. For children, "grit" and resilience, just like a "growth mindset", can be heavily influenced by the messages they receive from their parents. Parents that praise strategy and stick-to-itiveness are helping to foster in their child optimism to continue when times are difficult or when failures occur. In contrast, praise exclusively for results may backfire when tasks become difficult for the child. The child may develop a tendency to give up when they view the task as too demanding.
My spirited boys are very big LEGO fans. As any parent who grew up playing with LEGO's can attest, the pieces have become much smaller and the designs more intricate (and expensive!). These changes require more fine motor coordination when snapping two very small pieces together or when trying to undo them. On many occasions I have heard howls from my boys such as, "I can't get these pieces to fit", or when they are really frustrated, "I can't do anything right." My parental instinct, of course, is to rescue them through words and actions. I am tempted to (and probably have done on occasions) provide them with any number of consolations to reduce their frustration: 1) "The pieces are clearly defective and it is not your fault"; 2) "Don't worry about those pieces, the rest of what you have done is extraordinary"; or, 3) "I didn't like this design anyway, let's go buy you a new LEGO kit". I am tempted to do this because I don't want my child to be upset or frustrated. However, during these moments, I am missing the opportunity to teach them that being upset or frustrated is ok. Continuing to try is the important goal, rather than achievement of the perfect LEGO design. Learning to face challenges with perseverance is the lesson that will last longer than any perfectly constructed design.
As a parent accused of knowing too much, I often feel in retrospect that I could have handled situations with my children more effectively. I try not to beat myself up about this. I know that parenting is really hard work; there are always lessons to be learned; and failure is often the best teacher. As we each strive to be better parents, we need to instill in our children the same approach. Failure is praiseworthy when our children put forth effort and demonstrate a commitment to learning.
Practical Recommendations
Be specific, descriptive, and genuine! Striking the balance between over- and under-praising is challenging. In many instances, quality is a lot more important than quantity when praising children. Here are some recommendations and examples:
1. Praise effort and hard work
"Mary, I really liked how hard you worked on building that doll house. It is clear to me that you put a lot of effort into it."
"Bill, I know you got tired toward the end of the soccer game, but I am proud of you for continuing to try your best."
2. Praise the use of strategies to accomplish a goal
"Tim, I am really impressed with how you decided to use an outline before writing your short story."
"Maureen, you did a great job of practicing your tumbles in gymnastics before having to do the real move in front of your gymnastics coach."
3. Praise children for trying something new – especially if it is scary for them
"Lisa, I am proud of you for going up and talking to the new girl at school even though you don't know her well. I know you get a little nervous when meeting new people and it was brave of you to introduce yourself to her and offer to show her around the school. I am sure she appreciated it."
"Patrick, I noticed that you kept getting back up on your bike and trying to ride without the training wheels even though you were worried that you were going to fall off and get hurt. Good job."
Give it a try, and don't be afraid to fail… Just think of all that you will learn in trying. One day your kids will praise you, too!