Changes, Changes & MORE Changes!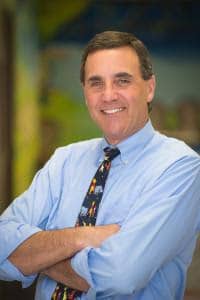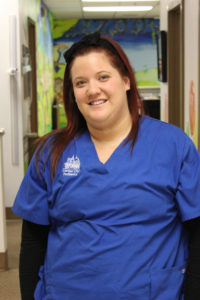 That is the way of the world these days and it is no different here at Center City Pediatrics. It continues to be our ultimate mission to keep our families and staff safe while giving the top-quality care that you've come to expect from your Medical Home. To ensure this happens, we've continued to adjust how we operate in ways that we couldn't have imagined just 6 months ago. Please be sure to review our new office policies before you come to your visit.  You may already know about our ability to provide sick visits via telemedicine and our continuous efforts to keep the waiting rooms empty, but read on to learn the newest changes you will find at CCP.
There is a LOT going on, including many exciting signs of growth and innovation, not to mention more due to the continuous changing environment in which we live. Please periodically check our protocols for the latest changes as they are posted regularly.
It is our promise to you to continue to be on top of the latest news and information and adjust as necessary. Remember, although we are changing, the mission remains the same, the health and safety of our families and staff.
Be well and safe,
David, Courtney & the entire CCP Team
---
Fishtown is Open!
We are thrilled to announce that on July 13th we started seeing patients in our brand new Fishtown location at 2365 East York Street (on the corner of York and Cedar Street). This shiny new building has been literally years in the making! Dr. Chiang is our lead physician there and is happy to welcome you aboard. You will also see some other very familiar providers, such as Dr. Berger and Amanda Naumann, CRNP, on Wednesdays and, as of October 1st, Dr. Lee will be there on a weekly basis. We are also hoping to work out time for some of the other providers as well. Just like our Bala Cynwyd location, we are not currently seeing "sick" patients in Fishtown. Now that we have three office locations, please be mindful to add your preferred location to the subject line of any form request being sent. This will help ensure your form is at the correct location for convenient pickup.
Scheduling
We have been ramping our schedules back up, and most recently we have added back our evening hours on Mondays through Thursdays in the South Street location. These slots will be reserved for well visits only until October 1st. Dr. Madani, Dr. Berger, Amanda Naumann, CRNP, Dr. Barkan, Dr. Chiang and Dr. Warren are all covering their usual one evening each week and look forward to seeing your children for well visits during that time. Sunday hours (9:00am-11:00am) will also return in Bala Cynwyd for newborn-related visits only as of October 1st. Due to limitations in PPE, staff availability, and staff health concerns, weekend sick appointments will continue to be handled only through the telemedicine platform.
As of October 1st, we will, once again, be changing our providers' schedules to be able to better accommodate you and your children at your preferred location. You'll be able to see Dr. Fischer in Bala Cynwyd, and Dr. Madani will have more availability there as well. Dr. Lee will see patients one morning per week in Fishtown as that office gets busier. At that time, we will also see sick visits on Monday through Thursday evenings and Friday afternoons in our South Street location.
Although well visits were limited over the last several months to very young children (based on their need for vaccines), we are now able to accommodate well visits for all age groups at our Bala Cynwyd and Fishtown offices, where we have ample availability. Priority at our South Street location is still being given to those kids in need of vaccines and kindergarten or college physicals, which includes ages 0-2 years, 4-5 years, 11 years, and pre-college teenagers. Please understand that due to our efforts to maintain proper social distancing and keep waiting rooms empty, we cannot open as many appointments as we had before the Pandemic. All providers will remain available to fill out any forms that you may need for your children to return to school and appointments for "mini physicals" (which include completion of the PIAA form for fall sports) are available at all locations. As always, forms and "mini physicals" have a nominal fee.
---
Office Screening Protocols
The safety and health of our patients, their families, and our staff is of the utmost importance to us. As such, it is imperative that you let us know if you or your child isn't feeling well, has had a recent COVID-19 exposure, or has traveled out of state PRIOR to any visit to our offices.
Upon making all appointments, you will be asked about certain symptoms, COVID-19 exposures, and recent travel to a CDC, PA, or Philadelphia-designated quarantine area. We will introduce an electronic symptom tracker in the near future that will be sent to you in the days leading up to your appointment. Finally, when you arrive in our office you will be asked to make a final attestation about possible COVID-19 symptoms and risk factors. Given that appointments for patients with signs of illness, COVID-19 exposures, or recent travel are pre-screened and scheduled under separate safety protocols, any patient or caregiver presenting at check-in for a non-sick visit with any of these risk factors must have their visit rescheduled. Typically, this means a 14-day extension. We very much appreciate your understanding and help in keeping everyone well and safe!
In addition to the current 3 part screening process, we will be soon employing "electronic chat" to help you stay outside the office until we are ready for you, further reducing your time in the office and eliminating the possibility of you having to wait in our waiting room. Stay tuned for more information on this and, of course, news on inevitable future changes with our safety protocols.
---
Return to School Plans
Schools are also working out their policies for students who call out or leave school early due to illness. School policies will undoubtedly include symptom exclusion criteria, minimum stay-at-home periods, and procedures for returning to school. Schools' policies may put us in a challenging position. While we can report to the school that a child had a negative COVID-19 test result, it is well documented that the tests aren't 100% accurate. That and the possibility of a child being exposed and contracting the disease in the period between the test being administered and the result being reported (which lately is taking as many as 9 days) makes it impossible for us to say a child is free from the virus with 100% certainty.
As such, we have decided that in most circumstances we will not be writing notes for "COVID-19 clearance" or for "authorization to return to school after illness" this fall. As the schools release their final plans, we will solidify ours. As of now, caregivers should be aware that if your child does become ill and needs to miss school, they will likely be out for the minimum time the school district or daycare mandates.
---
Flu Vaccines
Believe it or not, it is almost that season again. Last year's change to schedule appointments versus walk-in flu clinics was a huge success. As a result, we will have specific appointments again this year and the self-scheduler will be available on our website as well. Please visit the flu page on our website for current information. Because we know that getting your child their flu vaccine is more important than ever this year, we are also considering other ways to facilitate this process. Stay tuned….
---
New Website Features
We know that when your child is sick, you want trusted advice from a credible source. We also know that when you visit us for your child's well exam the amount of information you receive can be overwhelming. Finally, we know that you like to have information that is fast and convenient to access. That is why we are so excited to introduce our website's new Medical Library.
Our Medical Library features guidance from sources we trust, including Bright Futures and the American Academy of Pediatrics, and it allows you to search for the specific information you need quickly and easily:
These additions to our website will complement the education pieces authored by our own medical staff, including our "Wait-Worry-Panic" guidelines and our "What's Up, Doc?" blog articles. You will also find a comprehensive list of community-based resources, vetted by our staff and ready to support you and your child with a wide-range of local services.
Check out the library today!
---
Welcome Some "Not-So-New" Providers
We are very excited to announce that our triage nurse extraordinaire, Jessica Rose, has completed her certification as a Nurse Practitioner and is transitioning her role to be a provider. We are equally excited to let you know that Paige Blumenthal Selarnick, CRNP will be returning from Maternity Leave on August 3rd. We welcome them and look forward to their taking great care of your children for years to come.