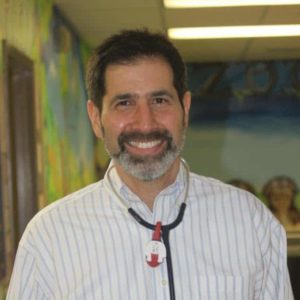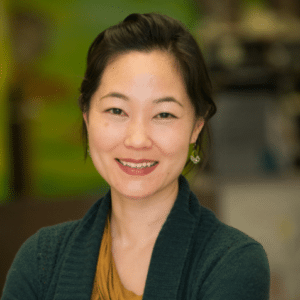 The Philadelphia area and surrounding suburbs have seen a sharp increase in the daily number of new COVID-19 cases in the past week, mirroring much of the rest of the country. The next few weeks remain a critical time for on-going social distancing measures in our region to slow down the surge in numbers. This has been a challenging time for all of us. We at Center City Pediatrics are continuing to work hard to create a safe space for patients, their families, and our staff. We also are striving to be a source of valuable information and resources in these special newsletters.
Each day that passes is one step closer to the end of this crisis. We're in this journey together.
In health,
Eric & Grace
COVID-19 Developments
This week the Centers for Disease Control and Prevention (CDC) released its first study on COVID-19 in U.S. children (<18 years) based on about 149,000 U.S. cases for which age was known, as of April 2nd, 2020. Less that 2% of these reported infections occurred in children < 18 years of age, although this age group makes up 22% of the U.S. Population. Children were much less likely than adults to have severe disease or require hospitalization. Children also appeared to have less obvious symptoms of COVID-19 compared to adults, with fever, cough, or shortness of breath being reported less often than in adults. While hospitalizations for COVID-19 were uncommon, almost 80% of hospitalized children for whom information was available had underlying medical conditions, with the most common being chronic lung disease (e.g. asthma), cardiovascular disease, and immunosuppression. Of the 2,572 pediatric cases, 3 children died. The CDC is currently reviewing these cases to determine if COVID-19 was the likely cause of death. In contrast, 162 children have died so far during this year's seasonal flu epidemic.
Children are low-risk but not "no-risk" when it comes to COVID-19 illness. They also might not have obvious symptoms, which reinforces just how important social distancing and other preventive behaviors are for ALL age groups.
Face Mask Recommendations & Safety Guidance
In a change from previous guidance, the CDC now recommends the use of cloth face masks when leaving the house as part of a bundle of behavior-based practices to prevent the spread of COVID-19. What's the reason behind this change?
The incubation period (time between exposure to the virus and when symptoms first appear) for COVID-19 is reported to be between 2-12 days for the majority of cases.
New data suggest infected persons may be contagious 1-3 days before symptoms develop.
The CDC estimates that at least 25% of persons infected with COVID-19 have no symptoms.
Patients with less serious symptoms or no symptoms at all likely play an important role in how COVID-19 is spread.
Wearing a cloth face mask when outside of the home may prevent those with no symptoms or mild symptoms from unknowingly spreading the virus to others, slowing down the spread of COVID-19 in our communities.
Cloth face masks may also provide some protection from exposure to the virus during times when social distancing isn't possible, although not as effectively as surgical masks or N95 respirators which are currently in short supply and being prioritized as critical for healthcare workers.
What is the most effective way to use a cloth face mask?
A cloth face mask should ideally be made out of multiple layers of a pre-washed tight-weave non-stretch cotton material.
The mask should cover both nose and mouth and fit snugly but comfortably. It should be breathable.
Cloth face masks should be laundered or washed routinely depending on frequency of use. Laundry detergent/soap and water are adequate to kill the virus, due to their ability to break apart the fat layer (lipid envelope) protecting the virus.
Avoid touching the eyes, nose, or mouth when removing the face mask and wash hands immediately after removing.
Cloth masks should not be worn by children under 2 years or by those who are unable to remove the mask without assistance. Supervise children under 4 years of age when wearing a face mask. Masks should not be worn around the neck.
No mask alone, whether cloth or medical grade, is enough to protect against COVID-19. They're our last line of defense and work best when we are using them along with social distancing: minimizing the number of people outside your household with whom you have close contact with, avoiding busy and highly trafficked areas, and staying home as much as possible. Also indispensable is practicing frequent and thorough hand hygiene especially before eating or touching your face, disinfecting frequently touched surfaces in your home with an effective disinfectant (either a dilute bleach solution of 4 teaspoons bleach per quart of water, 70% alcohol solution, or an EPA-approved household disinfectant) and covering your cough/sneeze with your elbow or a tissue (and throwing it away) when in the private setting.
For more information on preventive measures, click here.
Sickness Screening Measures at Check-in
For over the past 3 weeks, Center City Pediatrics has been implementing a screening system during appointment scheduling and at check-in to reduce the risk of exposure to COVID-19 for our patients, their caregivers, and our staff. Any patients with cough, fever, or other respiratory symptoms, including sore throat or cold symptoms, who cannot be managed by telemedicine and are deemed necessary to be seen in the office must follow our protocols. These include being seen by a provider wearing special personal protective equipment, limited contact with CCP staff, and immediate escort into a dedicated isolation area of the clinic with avoidance of in-person check-in. These appointments can only occur at certain times of day. Given that children (and adults) with COVID-19 may show only mild symptoms, it is critical that we maintain this caution with every patient and their caregiver.
If a Center City Pediatrics patient is scheduled for an appointment and the patient or the caregiver bringing the child to the appointment has had any symptoms of cough, fever, or other respiratory symptoms in the previous 48 hours, PLEASE DO NOT COME TO YOUR SCHEDULED APPOINTMENT WITHOUT CALLING US FIRST. If the patient visit is determined to be urgent, your child may be rescheduled in accordance with our protocol for patients with fever or respiratory symptoms. If the visit is non-urgent, your scheduled medical provider will discuss with you when it would be appropriate to reschedule the appointment.
We thank you for your cooperation and understanding during this unprecedented time, as we work together to keep all our patients healthy and safe.
Telemedicine is Up and Running
Telehealth is here for all evaluations, with the exception of well visits and appointments that require an office treatment or procedure. Telehealth includes an opportunity to speak to a provider.
Self-scheduled Telemedicine. Existing patients who have been seen in our office within the last 3 years can self-schedule their own telehealth visit using the links below. You will have a choice of any available time in the upcoming 24 hours. Although you will be asked to select an exact time, call backs will be made within a 2-hour window between 8:30 am and 10:30 am.
Triage-scheduled Telemedicine. As usual, you can call our office during business hours at 215-735-5600 and speak with a triage nurse directly to plan your visit.
Telemedicine Consent. Make sure you review the consent in advance. You will be asked to accept the terms at the start of your visit, before it can continue.
>Helpful hints.Reference our "Tips for a Great Telemedicine Visit" and make the most of your time with your provider.
Insurance plans. Please note that telehealth visits will be billed to your insurance. Please refer to your plan for details.
Nature Walk? Don't Forget Tick Prevention!
With social distancing becoming a new way of life, exploring nature this Spring has become an important way for families to continue to stay active and have fun together. However, deer ticks are active as long as temperatures remain above freezing. Not surprisingly, local deer tick activity is now picking up, with our triage department fielding more calls about tick bites. No one wants to trade COVID-19 for a tickborne illness! Before you head out to that next hike, review our tick prevention blog for safe and effective tips.
Prevent Injuries & Accidental Poisonings at Home
With schools and workplaces closed for several weeks now, so much time is being spent at home with cooped up and stir-crazy children – the perfect recipe for accidents! Not surprisingly, we're receiving more calls about injuries (kids jumping off the bed, anyone?). Caregivers are multitasking like they never have before, making close supervision a challenge. Preventing an avoidable trip to the emergency room during this time is a high priority for all of us. We recommend the following tips to reduce accidents in and around the home:
Prevent accidental poisonings. Keep all medications and nutritional supplements, household cleaners (including detergent pods), hand sanitizer, and alcohol stored up high out of reach, or in a locked cabinet with a safety latch. The Children's Hospital of Philadelphia Poison Control Center is open 24/7 and reachable at 1-800-222-1222. We recommend keeping the Poison Control Center number saved in every caregiver's mobile phone.
It's the small things. Button batteries and small magnets can be life threatening if swallowed. Store these out of reach or in a locked cabinet. Call the office immediately or go to the nearest emergency room if your child has swallowed one of these items.
Put a lid on it. Always make sure your child is wearing a helmet anytime they're riding on wheels (parents, too!) This includes scooters, bikes, skates, and skateboards.
Gun safety. Nearly 2 million U.S. children live in a home with an unlocked, loaded gun. Unintentional shootings happen in all ages; even a toddler is capable of accidentally firing a weapon. Firearms should be stored unloaded in a lock box or gun safe. Make sure children or teens cannot access the keys or combination to the lock.
Mental Health Matters
Parents and caregivers are dealing with many sources of pressure right now, from work-related stress and health concerns to childcare and parenting challenges, all while managing worries in their children and themselves. We've put together resources for families to help them access mental health on-line support materials and experts remotely. Remember, you're not alone.