Looking Forward to a New Year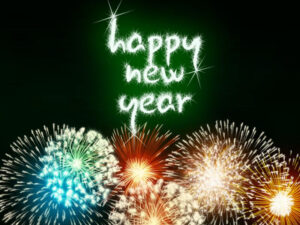 In this season of good cheer, we have much to look forward to as the calendar turns to 2021.
We will introduce updated provider schedules beginning in January with expanded coverage across our 3 locations. We will continue to modify our appointment protocols to keep our staff and community safe. And we will see the rollout of the much anticipated COVID vaccinations.
But first, it is not too late to protect your family from the seasonal flu. Flu vaccine appointments are still available at all locations and can easily be self-scheduled on our website. Please make your appointment today.
Read on for the latest news….and happiest of holidays to you and yours!
---
Scheduling News
Beginning in January, we will introduce new provider schedules that will bring some familiar faces to our Bala Cynwyd and Fishtown locations:
Bala Cynwyd welcomes Dr. Fischer (Mondays, Tuesdays) and Dr. Lee (Fridays) to the current schedule that already includes Dr. Robinson (Mondays – Thursdays), Dr. Madani (Wednesdays – Fridays), and Dr. Barkan (Mondays).
Fishtown welcomes Dr. McQuade (Tuesdays, Thursdays) and Dr. Lee (Tuesdays) to the schedule that continues to include Dr. Chiang (Mondays, Thursdays, Fridays), Dr. Berger (Wednesdays), and NP Naumann (Wednesdays).
South Street continues with a full schedule of familiar faces including Dr. Berger (Mondays, Tuesdays, Fridays), Dr. Warren (Mondays, Thursdays), Dr. Madani (Mondays, Tuesdays), Dr. Fischer (Wednesdays, Fridays), Dr. Lee (Mondays, Thursdays), Dr. Barkan (Tuesdays, Thursdays, Fridays), Dr. Chiang (Wednesdays), Dr. McQuade (Mondays, Fridays), NP Naumann (Tuesdays, Thursdays), NP Selarnick (Wednesdays) and NP Rose (Wednesdays).
We continue to recognize the importance of continuity of care, and will work with you to find a convenient appointment time with your preferred provider at your favored location.
We regularly review and modify our protocols for the safety and wellbeing of our staff, our patients and our community. Please review the latest before you visit our offices.
---
COVID Vaccine FAQs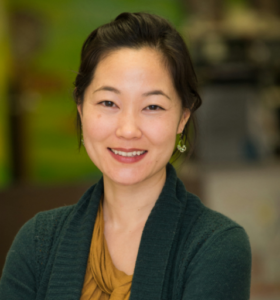 From Dr. Grace Lee, MD MSCE
This week, our country achieved new milestones that have seemed to come faster and faster as this year comes to a close: over 17 million cases and 300,000 deaths this year from COVID-19. Despite the heaviness of these milestones, we have a different milestone to celebrate: the long-awaited arrival of a vaccine against COVID-19 and the expansion of our tools to fight this pandemic.
Last week the Food & Drug Administration (FDA) issued its first Emergency Use Authorization (EUA) for a vaccine against COVID-19. This vaccine, developed by BioNTech and Pfizer, is one of two mRNA vaccines against COVID-19 that were developed during the pandemic, and will begin roll-out to high priority groups this week. (The other mRNA vaccine, developed by Moderna Inc. is scheduled for its public FDA hearing today.)
We know that many of our patients' families have questions about COVID-19 vaccines. While we may not have the answers yet to all your questions, we hope to be able to address some important ones.
What is an mRNA vaccine?
mRNA (a.k.a. messenger RNA) vaccines are a new type of vaccine to protect against infectious diseases. Current vaccines have relied on using weakened or killed germs to teach our immune systems how to recognize and develop immunity against certain infections. mRNA vaccines are a technology originally developed to fight certain cancers, that deliver instructions to your body's cells to make a protein that can trigger an immune response, producing antibodies and protecting the body from future infection. Our body naturally makes its own mRNA by "reading" our DNA, the genetic material that programs our body's functions and traits, and using it as a template to make the proteins in our body. mRNA vaccines are new, but not unknown.
How does the COVID-19 mRNA vaccine work?
COVID-19 mRNA vaccines give instructions to our cells on how to make a protein called a "spike protein," a key protein found on the surface of COVID-19 viruses. Antibodies against spike proteins block the virus from entering our cells and are considered "neutralizing" (protective). These instructions are delivered through a shot into the muscle of the upper arm and are coated in a thin fat layer known as "lipid nanoparticles" to keep them from breaking down before they make it into our cells. Our muscle cells use this mRNA to make copies of spike proteins and "display" them on their surface. Our immune system sees these spike proteins as foreign and an immune response results that leads to immune system activation and the production of protective antibodies. Both BioNTech-Pfizer and Moderna's COVID-19 mRNA vaccines will require two doses to be effective.
It's important to note that these mRNA instructions don't affect or interact with our DNA in any way and are broken down quickly after the cell is finished using the instructions, just like our body does with our own mRNA. COVID-19 mRNA can't become a permanent part of your body. COVID-19 mRNA vaccines also can't cause COVID-19, as there is no living virus in the vaccine.
How effective are mRNA vaccines against COVID-19?
Highly effective. In a large, randomized controlled trial of nearly 44,000 study participants 16 years of age and older, BioNTech-Pfizer's COVID-19 vaccine was shown to be 95% effective at preventing symptomatic COVID-19 infection, starting 7-14 days after the second dose. While more detailed information regarding Moderna's vaccine is not yet publicly available at the time of this writing, similar efficacy has been reported. Both also appear to be effective at preventing severe cases requiring hospitalization, although more data are needed to confirm this.
What kind of side effects have been reported for the COVID-19 vaccine?
The side effects reported from BioNTech-Pfizer's COVID-19 vaccine trial included mild to moderate fatigue, headache, muscle and joint aches, fever, and chills within the first 1-2 days after vaccination, and were more common and intense after the second dose. Individuals 16-55 years were more likely to experience side effects than those > 55 years of age. Brief localized reactions such as mild injection site pain, swelling, or redness also occurred. Similar side effects and intensity after the second dose have also been seen with the Moderna's vaccine, based on preliminary information. These types of reactions are considered a result of the immune response and shouldn't be interpreted as having caused COVID-19 infection. 
Several reports of severe allergic reactions after BioNTech-Pfizer COVID-19 vaccine have been reported outside of the trials, in the U.K. where the vaccine is already being distributed. Information is limited, but the CDC advises that until more is known, a history of severe allergic reaction (anaphylaxis) to any vaccine (other than BioNTech-Pfizer COVID-19 vaccine) or injectable therapy should be viewed as a relative but not absolute contraindication, and all individuals with a history of anaphylaxis to any food or medication should be medically observed for 30 minutes after vaccination. 
These vaccines were developed very quickly. How do we know that they're safe?  
Skepticism is understandable. In light of politically influenced EUAs issued for ineffective therapies earlier in the pandemic, many – including academic scientists, physicians, and public health experts – were concerned early on that similar forces could influence an EUA for a COVID-19 vaccine. Given that vaccines are given to healthy individuals to prevent harm, higher scientific and safety standards have always been demanded of vaccines, compared to medications and medical devices. Short cuts in safety couldn't be allowed.
Typically, vaccines take 10-20 years for development. While some of this time is due to research and development, other reasons include regulatory steps, financial investment, and manufacturing capacity scale-up. So how is it that we have COVID-19 vaccines only a year after the virus was first discovered? First, the technology for mRNA vaccines was already in existence, and the discovery of the virus's genetic code early in the pandemic led to faster development of the two mRNA vaccines. Coordination between government agencies, academia, pharmaceutical industries, non-profits, and international counterparts reduced the bureaucratic and financial hurdles in this process, and significant government financial investment in manufacturing capacity was made. Despite these efforts to speed vaccine development, sacrifices have not been made to the scientific standards, integrity of the vaccine review process, or safety requirements in this process. And, as for all approved vaccines in the U.S., vaccine safety and efficacy data were systematically reviewed by two independent panels of scientific, medical, and public health experts: one committee (VRBPAC) advising the FDA on their recommendations for approval, and the other (ACIP) advising the CDC on its use.
An EUA is not the same thing as FDA licensure, and more studies will be required before licensure can occur. However, clinical trials for COVID-19 vaccines are evaluating tens of thousands of participants. The safety follow-up for COVID-19 vaccines is essentially the same as for all vaccine trials. The expectation for the adult phase 3 trials is 2 years of safety follow-up: longer than for most vaccines during development. It's impossible to know the long-term safety of vaccines that have only been in humans for about 6 months. That said, no licensed vaccines have been found to have an unexpected long-term safety problem yet, that was found only years or decades after introduction. While vaccine trials with tens of thousands of participants might be able to reveal safety issues occurring at a rate of 1 in 10,000 doses, very rare safety issues occurring 1 in 1 million doses will not be known until several million doses have been administered. Approved COVID-19 vaccines will be subject to the same vaccine safety surveillance systems that are in place for our current licensed vaccines, to detect these very rare safety issues. In addition, there will be expanded COVID-19 specific monitoring systems in place to detect safety concerns in real time.
Are there other types of vaccines against COVID-19 being developed? 
Yes. Multiple COVID-19 vaccines are in development, representing all our current existing vaccine approaches. Most of these vaccines will require two doses, which will not be interchangeable, as the safety and efficacy of a mixed vaccine series has not been evaluated.
What do we know about COVID-19 vaccines and children? 
While BioNTech-Pfizer's Phase 3 clinical trial for EUA consideration included participants down to 16 years of age, data on younger children are not yet available. However, children 12-15 years of age are now being enrolled. Moderna is also expected to begin to enroll children down to 12 years of age. Given that children are not just smaller versions of adults and may have different immune responses and safety considerations, it's critical that COVID-19 vaccine trials include children, and that such data are reviewed before children are included in COVID-19 vaccine programs.
What about COVID-19 vaccines and pregnant or breastfeeding women?
There's currently limited information on COVID-19 vaccines and pregnant or breastfeeding women, both of whom were excluded from these vaccine trials. Several women did become pregnant during participation in these vaccine trials, and these pregnancies will be followed to assess outcomes. Developmental and Reproductive Toxicity (DART) safety studies need to be completed before pregnant women can be included in vaccine trials, but it's expected that pregnant women will begin to be enrolled in vaccine trials starting early 2021.
To date, only two vaccines (smallpox and yellow fever live virus vaccines) are contraindicated in breastfeeding women. While the COVID-19 mRNA vaccine was not studied specifically in breastfeeding women, mRNA vaccines are not thought to be a risk to a breastfeeding infant, due to their mechanism of action.
If a woman is pregnant or breastfeeding and is part of a priority group recommended to receive the COVID-19 vaccine, the FDA, CDC, and ACIP have determined that these women will not be excluded from getting the COVID-19 vaccine, if they choose to receive one.
When will my family be able to get a COVID-19 vaccine? 
Supplies of the COVID-19 vaccine will be limited initially. Due to this, the CDC has advised that healthcare workers and residents of long-term care facilities be the first to receive the vaccine. Other priority groups may include workers in essential and critical industries, people with high-risk medical conditions, and adults 65 years of age and older. Given the investments made in vaccine manufacturing capacity it's expected that vaccine supply will increase in the months to follow. Once COVID-19 vaccines in children have been studied and proven to be safe and effective, children will be included in vaccination plans.
Do people who get the COVID-19 vaccine still have to wear masks and practice social distancing?
No current vaccine is 100% effective. In addition, it's not yet known how well the COVID-19 mRNA vaccines protect against asymptomatic COVID-19 infection, as both mRNA vaccine trials were only designed to look at prevention of symptomatic infection. Last, we won't know how long protection from the COVID-19 vaccine will last until more time passes. Studies looking at protection against asymptomatic infection and duration of protection are both planned for the future, but given all these things, COVID-19 vaccines won't replace other safety practices recommended to reduce the spread of the virus, but will be an important layer of defense to help fight the pandemic. 
Do people who have had COVID-19 infection still need to get vaccinated?
While data on reinfection with COVID-19 are still limited, current evidence suggests that reinfection is uncommon in the 90 days after illness. Given that it's unknown how protective a past history of COVID-19 infection is, COVID-19 vaccines will still be offered to these individuals, as phase 2 and 3 clinical trials have suggested this is safe. Antibody (serology) testing will not be recommended before getting a COVID-19 vaccine, as a positive serology test doesn't necessarily indicate the presence of protective antibodies.
Will Center City Pediatrics be carrying COVID-19 vaccines?
Early on, vaccine availability across the country will be limited. Each state has identified vaccine delivery sites for COVID-19 vaccine and has its own plan in place for targeting specific priority groups. Ultracold storage conditions for BioNTech-Pfizer's COVID-19 vaccine also place additional requirements on who can store and administer these vaccines. And last, data on COVID-19 vaccines in children need to be collected to assess safety and effectiveness. Until conditions change, Center City Pediatrics will not be carrying a COVID-19 vaccine for our patients.
The status of COVID-19 vaccine development and roll-out will be a closely monitored and rapidly changing process. For continuously updated information on COVID-19 vaccines, visit the Centers for Disease Control's COVID-19 Vaccine information site, the Children's Hospital of Philadelphia's site or the American Academy of Pediatrics COVID-19 Frequently Asked Questions for the most current news.