Sun safety for kids & babies is incredibly important as we enter the summer months. In this blog, learn about the best sunscreens for kids, how to protect infants and other vital tips from our pediatricians.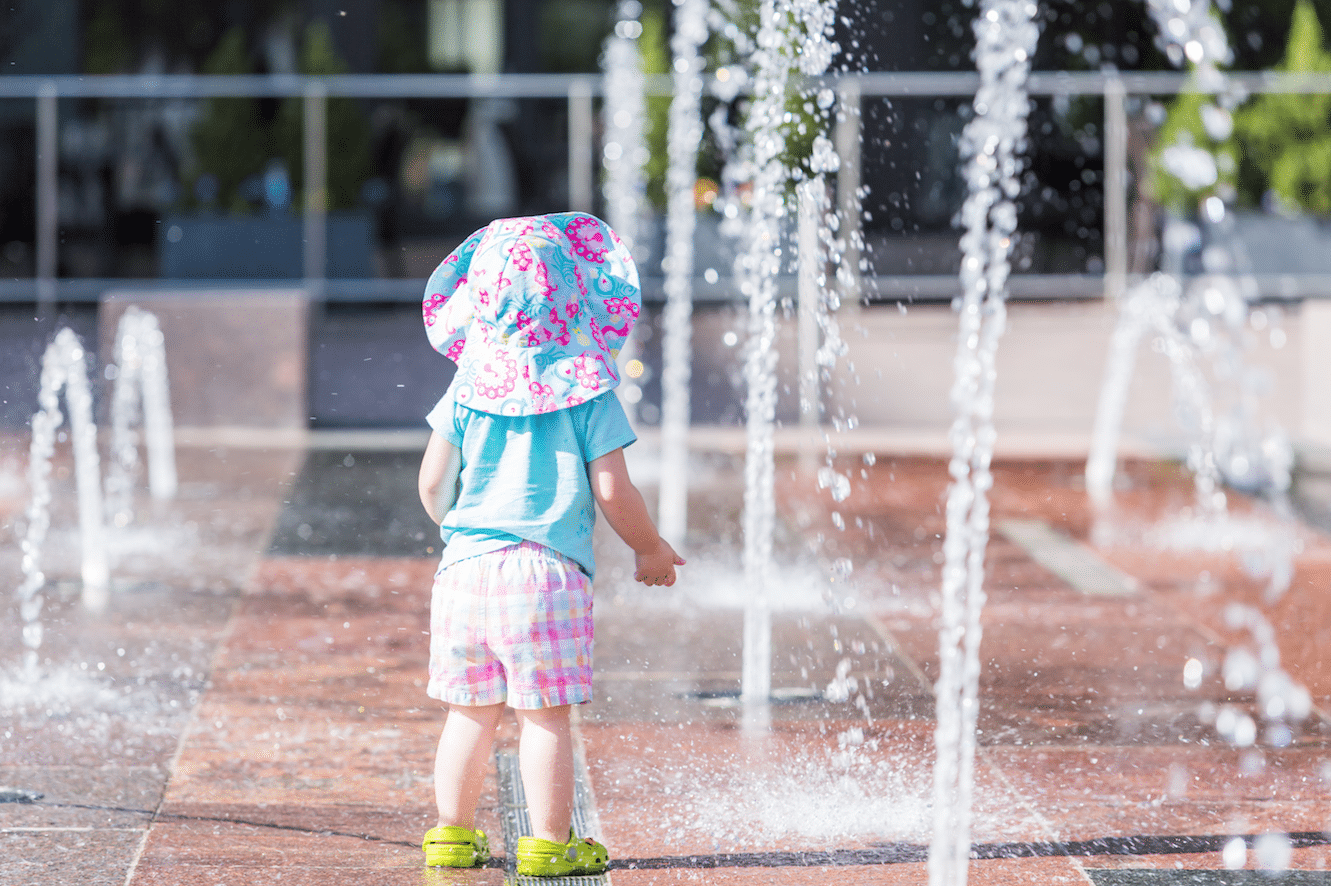 Our office staff teases that no matter where I go on vacation, I never come home with a tan. I'm vigilant about sunscreen use for my family and myself year round – for good reason. Skin cancer is the most common cancer in the United States, striking one in five Americans in their lifetime. But there is good news.
A 2010 study in the Journal of Clinical Oncology found that daily sunscreen use can cut melanoma risk in half. According to the American Cancer Society, avoidance of UV light is the most preventable risk factor for skin cancers. Sunscreen use and sun avoidance should be particularly important to parents, as 25% of sun exposure occurs prior to age 18. Just one blistering sunburn in childhood and adolescence can almost double the risk of developing melanoma. Keep the following recommendations (adapted from the American Academy of Pediatrics) in mind and safely enjoy the summer weather:
Baby Sun Protection: Infants Under 6 Months
To prevent sunburn, the AAP recommends that infants avoid sun exposure and are dressed in lightweight long pants, long-sleeved shirts, and brimmed hats that shade the neck to prevent sunburn.

If adequate clothing and shade are not available, apply a sunscreen with at least SPF 15 to small areas, such as the infant's face and the back of the hands. Can newborns wear sunscreen? Most experts agree that if prolonged sun exposure is unavoidable, it is better to use sunscreen sparingly rather than chance a burn – despite the fact that sunscreens are labeled for use from age 6 months and up.

Remember sand and water can reflect UV rays, so pay special attention to shade.
Sun Safety for Kids 
Avoid ultraviolet radiation (UVR) by covering up.

Stay in the shade whenever possible, and limit sun exposure during the peak intensity hours – between 10 a.m. and 4 p.m.

Wear a hat

with a three-inch brim or a bill facing forward, sunglasses (look for 97% -100% protection against both UVA and UVB rays), and clothing with a tight weave.

Coolibar sun protective clothing

is available on Amazon (Google coupon codes!) and highly recommended by dermatologists. You can also add UPF to your clothes with

Rit Sunguard

(also on Amazon). Rit will add SPF of 30 to clothes and lasts up to 30 washes.

Chose a broad-spectrum sunscreen

that protects against UVA and UVB rays. Sunscreen comes in two "flavors" – chemical blockers and physical blockers. Chemical blockers are absorbed in the skin and have chemicals that block the sun's rays. Physical blockers stay on top of the skin and scatter UV rays. Although chemical blockers are safe in children, many dermatologists recommend physical blockers (containing Zinc Oxide and/or Titanium Dioxide). Physical blockers are less likely to cause skin irritation and are broad-spectrum.

Physical blockers are now easy to find

at the pharmacy and online. Some recommendations include:

Blue Lizard

(Baby and Regular),

Neutrogena Pure and Free Baby

,

Burt's Bees Chemical-free Sunscreen

,

Aveeno Active Naturals Mineral Block

(Regular and Baby),

Banana Boat Natural Reflect

, Walgreens Sensitive Skin SPF 70,

Vanicream Sensitive Skin SPF 30

and 60, CVS Sensitive Skin SPF 30 or Baby Lotion Sunscreen SPF 60, and Solbar Zinc.

Avoid sunscreen/insect repellent combinations.

Studies have shown that sunscreen efficacy can be decreased by insect repellent. In addition, the products should be applied differently (frequent reapplication of sunscreen and less frequent reapplication of insect repellent).

Be generous.

Not using an adequate amount of sunscreen is a common mistake. About an ounce (think a shot glass full) is recommended for a young adult.

Reapply!

Sunscreen should be reapplied every 2 hours or more frequently after swimming or sweating (no sunscreen is truly waterproof).
To learn more, check out the following websites: