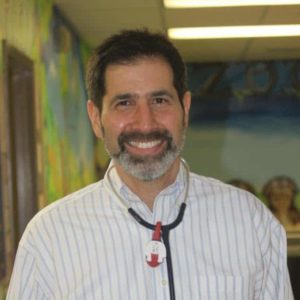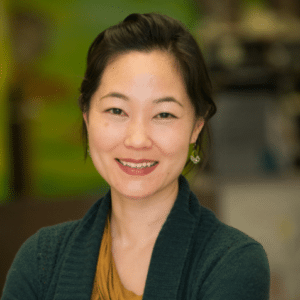 It's hard to believe that we are now in the 7th week of this Corona Crisis. We are extremely proud of the immense "curve-flattening" efforts of the families for whom we care, our staff at Center City Pediatrics, and the greater Philadelphia community. Unfortunately, we still have a long way to go. Reopening society will not happen immediately, and when it does, it will be a gradual process requiring guidance from our government officials and public health experts. We promise to be with you through this process. In this 7th installment of our COVID-19 newsletter series, we hope to address some of your more pressing questions and reassure you that CCP continues to be a safe and reliable place to which you can turn for your child's vital healthcare needs. As always, we are in this together. We hope that the additional resources we provide can help you stay sane during this rocky road.
Stay well,
Eric, Grace, and the Entire Center City Pediatrics Team
---
Face Masks & Young Children
On April 19th a Pennsylvania order went into effect requiring face mask use for visitors and employees of essential businesses. We recently reviewed the data behind the earlier CDC guidance for cloth face mask use when leaving the house, safety considerations in children, and other important ways to reduce your household's risk of being exposed (or exposing others) to COVID-19. The CDC and the American Academy of Pediatrics (AAP) have recommended against the use of face masks for children under 2 years of age due to the risk of suffocation. For children with severe intellectual or respiratory impairment or who are unable to cooperate with wearing a mask, alternatives measures may also be needed. For guidance on what to do in these circumstances or for tips on how to help your child's anxiety about mask-wearing, please read our updated COVID-19 FAQs.
Remember:
Face masks should securely cover the nose and mouth and extend as much as possible from one ear to the other to prevent a gap forming when the mouth is moving.
Masks should not be worn when eating or drinking. (It seems difficult, but we've seen it!)
Avoid touching your mask (or your face) when you are wearing it.
Wash your hands before and after you remove a mask, to prevent contaminating the mask or your hands.
Masks should be washed after each wearing. Remove the mask from behind without touching the front of the mask.
---
Antibody (Serology) Testing: Should I Get Tested?
Antibodies are special proteins that our immune system typically makes during the course of an infection to help fight a germ and provide the body with "memory" against a future reinfection. Tests for the presence of antibodies against COVID-19 (i.e. serology testing) are increasing in availability, due to the rapid development of assays by commercial manufacturers.
In order to decide if this type of test could be useful, it's important to establish how accurate a test is. Does the test accurately detect only COVID-19-specific antibodies, or does it also incorrectly detect antibodies against other non-COVID-19 human coronaviruses that may cause the common cold (i.e. a "false positive") and, how likely is a negative test result a true negative result (versus a "false negative?") Accuracy is determined through validation studies which are usually published and made available to the scientific community and the public. The unique challenges caused by the fast pace of this crisis have led to tests being released without validation studies being published first, and subsequently many of these tests have been found to have insufficient accuracy.
For now, an FDA emergency use authorization is the minimum requirement to assure that validation data have been reviewed and the serology test has been determined to be reasonably accurate in the clinical setting. As of 4/28/20, LabCorp's serology test has not received FDA authorization.
Based on the currently available research:
Serology tests may not diagnose a current COVID-19 infection. Depending on the germ causing the infection and the type of antibody being produced, it may take days to weeks for antibodies to be detected by a serology test (a "positive" result). When it comes to COVID-19 it appears that it may take at least 11-12 days after infection for antibodies to develop. As a result, serology testing is not as helpful for diagnosing a current infection with COVID-19 but can tell you that you have had the infection at some point in the past.
Currently, the most useful test for diagnosing an active COVID-19 infection is a deep swab within the nose ("nasopharyngeal swab") to directly detect the genetic material of the virus. Availability of these tests continues to be a national focal point. Center City Pediatrics is not routinely performing these tests, but can help facilitate testing, if criteria laid forth by the public health department are met.
Serology tests cannot determine if you're no longer contagious to COVID-19. Many viruses continue to be "shed" (or be present and able to spread) in small amounts from respiratory secretions or saliva or feces for a period even after someone has recovered from an infection. It's currently unknown how long someone is contagious after being infected with COVID-19. There have been some cases of individuals who have recovered from infection and tested negative, only to test positive again weeks later. We don't know yet in those cases if the virus being detected from repeat testing is living virus capable of infection or fragments of dead virus. But there is no evidence at this time that antibody responses mean a person is no longer contagious with COVID-19. Persons who were recently infected and COVID-19 serology positive should still exercise caution to prevent spreading the virus to others.
Serology tests cannot establish if you're immune to COVID-19. When it comes to the types of human coronaviruses that cause the common cold, reinfections tend to happen over the course of time. While antibody tests are not typically performed for these viruses, the production of specific antibodies against them does not translate into future immunity. Right now, it's unknown if those who were infected with COVID-19 and produced an antibody response are protected from future infection, and if so, for how long and to what degree they are protected.
Serology testing may be useful when it comes to a certain type of experimental COVID-19 therapy. While there is still no proven effective treatment for COVID-19, some patients with severe infection may be treated with an experimental therapy using the COVID-19 antibody-enriched plasma of persons who have recovered from infection. Serology testing can help determine if a person might be eligible to donate plasma to someone else for this purpose.
Serology testing can be used in public health studies to determine how much of a population has been infected with COVID-19. Determining the proportion of a population that has been infected with COVID-19 is an important data point used by public health and government officials to develop effective strategies in controlling the virus in the community.
Until more data emerge, Center City Pediatrics will not be routinely ordering COVID-19 serology testing.
---
A New Public Health Threat Is Emerging
Due to fears about possible virus exposure, families have been postponing critical well child check-ups during which vaccines are administered. Nationally, this has led to sharp drops in immunization rates. Over the past several years, the U.S. has already seen increasing numbers of outbreaks of vaccine-preventable disease long thought to be a part of the past, including whooping cough (pertussis), measles, and mumps. Just last year in 2019, the U.S. experienced its largest measles epidemic since 1992, with 1,282 cases. For some of these highly contagious diseases, at least 85-95% of a community needs to be immune to prevent it from taking root and causing on-going spread. Based on reports from some state vaccine programs and nationwide private practice immunization records, the COVID-19 pandemic has led to a 50-75% drop in vaccination rates in some parts of the country for critical diseases like measles, mumps, rubella, and pertussis this past March and April compared to the same time last year. This is creating the potential for a new infectious disease crisis at a time where public health resources are already at capacity. Public health and pediatric experts are sounding the alarm on this concerning trend.
Center City Pediatrics has followed guidance put forth by the AAP to prioritize well visits for children under 2 years of age. Timely vaccinations, as well as close monitoring of development, growth, and early identification of certain conditions during this rapidly changing stage, are crucial. If your child is 0 – 18 months of age, we urge you to keep your child's well visit appointment, or to reschedule if you have missed your appointment. Please visit our COVID-19 office protocols page to review the safety measures being implemented to assure the safety of our patients and staff at our offices.
For caregivers with children who are 2 years of age and older, we are currently in the process of planning how and when to resume well checks in a safe and timely manner. Please stay tuned for more details.
---
Free Family Resources
The City of Philadelphia has put together a list of resources and free supplies to aid pregnant mothers and households caring for an infant or toddler, including free baby food and diapers, breastfeeding support, free cribs, virtual pregnancy and family support programs. Click here for more information.
---
Telemedicine is Up and Running
Telehealth is here for all non-urgent evaluations, with the exception of well visits and appointments that require an office treatment or procedure. Telehealth includes an opportunity to speak to a provider.
Self-scheduled Telemedicine. Existing patients who have been seen in our office within the last 3 years can self-schedule their own telehealth visit using the links below. You will have a choice of any available time in the upcoming 24 hours. Although you will be asked to select an exact time, call backs will be made within a 2-hour window.
Triage-scheduled Telemedicine. As usual, you can call our office during business hours at 215-735-5600 and speak with a triage nurse or a receptionist directly to plan your visit. This is the best way to ensure that you can see your preferred provider!
Telemedicine Consent. Make sure you review the consent in advance. You will be asked to accept the terms at the start of your visit, before it can continue.
Helpful hints. Always get a current weight and temperature before your call, have a flashlight at the ready and be in a well-lit location. Need more ideas? Reference our "Tips for a Great Telemedicine Visit" and make the most of your time with your provider.
What to expect. Read more about telemedicine visits in our recent blog.
Insurance plans. Please note that telehealth visits will be billed to your insurance. Please refer to your plan for details.
---
Provider Phone Calls
To help us remain financially viable (and stay open) during these difficult times when visit volume is significantly reduced, insurers have informed us that we can, for the first time ever, bill and get reimbursed for phone calls. In the past, insurance companies have refused to pay for any of the extensive phone time that pediatricians spend with patients and families.
Certain concierge groups and exclusive private medical groups have always charged patients for this time. As a community-based practice, this has not been our way. However, with this new ruling, we will start submitting provider phone call encounters to insurance companies. Please review with your specific carriers how these encounters will be handled.
---
Mental Health Matters
Parents and caregivers are dealing with many sources of pressure right now, from work-related stress and health concerns to childcare and parenting challenges, all while managing worries in their children and themselves. We've put together resources for families to help them access mental health on-line support materials and experts remotely. Remember, you're not alone.